The Deputy Governor of the central Bank Dr. Louis A. Kasekende has challenged Ugandans to always Stand Firm while Standing for Truth.
Speaking during the Uganda Martyrs University Nkozi 25th Graduation where he was the Guest of honor, Kasekende noted that there is need to become courageous and outstanding in every step we take in life.
"Do not say am weak, do not be afraid, be courageous, stand firm and stand for the truth." Kasekende said.
He added that one of the implications of this 4th industrial revolution is that the speed of change is very high in the business world, and this means that the skills required of employees can rapidly change.
"The changing global economy in which our graduands will be starting their careers. We are now in an era that has been labeled by such entities like the World Economic Forum as the "Fourth industrial revolution", characterized by artificial intelligence and the advent of robots. In a nutshell, this fourth industrial revolution means that human effort in a growing number of processes is being complemented and, in some cases, replaced, by computing power and robots. For example, drones are delivering blood units to hospitals and parcels in far distant places where previously human beings would have been needed to do the job. You will have heard of the driver-less vehicles or even the virtual assistants deployed in customer service centres." He noted.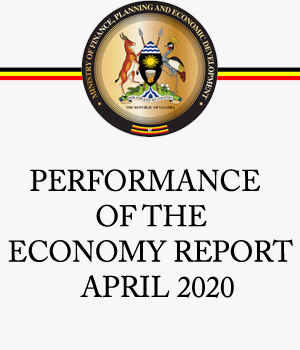 Kasekende also revealed that the rapid change in skills needs and plausible loss of jobs to automation means that competition for available employment opportunities will be more intense.