The parliamentary committee on Commissions, Statutory Authorities and State Enterprises (COSASE) has revealed that Bank of Uganda (BoU) 'fraudulently' dissolved Teefe Trust Bank after they failed to present an inventory report.
BoU officials led by Governor Emmanuel Mutebile and his deputy Louis Kasekende failed to present an inventory report detailing the acquired assets and liabilities in the takeover of defunct Teefe Trust Bank in 1993.
BoU officials returned to Parliament to respond to queries by the Auditor General's report on controversial closure of 7 Banks that include; Teefe Bank (1993), International Credit Bank Ltd (1998), Greenland Bank (1999), The Co-operative Bank (1999), National Bank of Commerce (2012), Global Trust Bank (2014) and the sale of Crane Bank Ltd (CBL) to dfcu (2016) at Shs200bn.
COSASE chronologically started probing the closure of 7 banks last week starting with Teefe Bank that was closed in 1993. Mutebile and his officials last week requested for more time to submit documents in regards to closure of the Banks and in response, COSASE chair Abdu Katuntu gave them a week to do so.
According to Bank of Uganda, Teefe Bank was dissolved due liquidation crisis. However, when MPs on Monday tasked BoU officials to present an inventory report that shows the assets and liabilities that they took over, the officials could not provide any.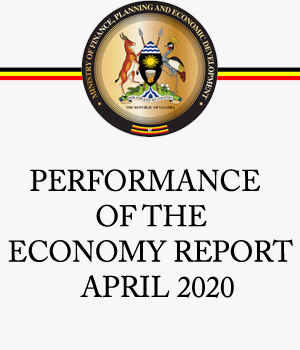 "We have been unable to find any inventory reports on Teefe Trust Bank… So we don't have the inventory reports," BoU's Executive Director of supervision, Dr Tumubweinee Twinemanzi said.
The MPs were not amused by this response and questioned how BoU could dissolve a bank without an inventory report.
"This process [probe] can't be useful when you don't know what you took over because an inventory report shows what you took over; assets and liabilities," Katuntu wondered.
Kalungu West MP Joseph Ssewungu asked COSASE chair to compile BoU to avail the documents by force.
"We have to compile these people to bring these reports because I know they have them. The reason they gave the Auditor General for closure of Teefe Bank is due to insolvency but they can't have the reports. BOU must be compiled to produce the documents because we have even never had a fire outbreak in BoU for them to say that they lost them," Ssewungu said.
"They [BoU] told AG they will search for the documents, then they told the committee to give them more time which we did and now they have confessed that they don't have the documents. It means the bank was closed without a reason," Moses Kasibante, Rubaga North MP said.
Deputy Governor, Kasekende told the committee that BoU has no inventory report on Teefe Bank because, "At the time of closure, the 1969 law was effective and this nature of documents required did not include the inventory," he said.
On 28th November 2017, COSASE wrote to Auditor General to undertake a special audit on the closure of all commercial banks by the Central Bank.
The confidential report from the Auditor General, John Muwanga was made public in August 2018 highlighting queries into how the Central Bank handled the closure of the seven Banks, a probe that was sparked off by the controversial closure of Crane Bank Limited which was taken over by Bank of Uganda on 20th October 2016, citing under capitalization and was later taken over by DFCU Bank.