The Minister of Finance Planning and Economic Development (MOFPED) Hon. Matia Kasaija this morning appointed four Board Members of the Financial Intelligence Authority.
This event happened at the ministry Board room and follows the successful vetting and approval by the Parliament of Uganda in September 2018.
The four who were reappointed to serve three years with effect from 1st October 2018. These include; Mr. Leo Kibirango as Chairperson, Mr. Patrick Ocailap, AIGP Grace Akulo and Ms. Patricia Mutesi all as Board Members.
Speaking during swearing in event, Minister Matia Kasaija commended the team on the achievements reached during the previous term and tasked them be to excel event more.
"You all know your appointment came at the time when we were almost going to be blacklisted over several deficiencies in the Money Laundering and Terrorist Financing. When such a thing happens to the country, No one may wish to invest in the country or even lend you money. Today I'm glad that we are almost there but as you know our services are like the human body that needs strong maintaince over and over, I'm still optimistic that we shall achieve." Matia said.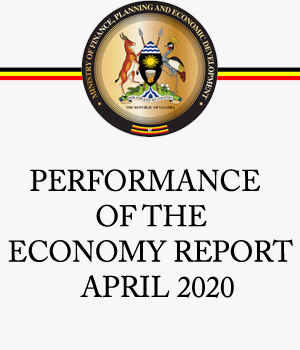 The Eastern and Southern Africa Anti-money Laundering Group in 2015 made a report that highlighted a number of deficiencies that Uganda had in relation to control of money laundering and terrorist financing.
The report rated Uganda as being poor on both technical and effectiveness compliance and according to Leo Kibirango, the chairman Financial Intelligence Authority, FATF made 40 recommendations against Uganda over its failure to fight money laundering adding that by 2015 when FIA was introduced, only four of these (recommendations) were being implemented.
"By the end of last term at least 16 of the 40 had been implemented and we have established a strategic plan to address all the recommendations,"Kibirango said.
On commenting about the fate of the former Board Member who had not yet bounced back on the board, Kibirango stated that the Board Can't fail to perform its duties because of the absence of one person since they already have the quorum of three people as recommended by the law.
He says that at the time of Vetting, Ms. Justine Bagyenda was already out of country therefore parliament was unable to approve her name when she is not yet vetted.
"It will be upon the minister to appoint another member of the Board or leaves it like this, otherwise the fact is that we have the capacity to drive the Authority to the destination in collaboration our key stakeholders especially the law enforcing agencies to see that persecutors of the Money Laundering and Terrorist Financing are successfully prosecuted." Kibirango said.
It should be noted that if approved, Ms Bagyenda would have become a member to the Finance Intelligence Authority, the same body investigating her for alleged financial collusion while still at the Bank of Uganda something that had raised a lot of controversy.
Ms Bagyenda is also under a separate investigation by the Inspector General of Government (IGG) over allegations of illicit accumulation of wealth while a motion demanding that a Select Committee be set up to investigate the operations of Bank of Uganda and her role in the closure of Crane Bank is on the Order Paper of Parliament.
About Financial Intelligence Authority 
It's important to note that the establishment of a Financial Intelligence Authority and a Financial Intelligence Authority Board Under the Anti-Money Laundering Act, 2013 is for the prohibition and prevention of money laundering, in order to combat money laundering activities that include;
Impose certain duties on institutions and other persons, businesses and professions who might be used for money laundering purposes.
Make orders in relation to proceeds of crime and properties of offenders.
Provide for international cooperation in investigations, prosecution and other legal processes of prohibiting and preventing money laundering.
Designate money laundering as an extraditable offence; and to provide for other related matters something that the Authority has intellectually handled.