Members of Parliament have this afternoon praised the Speaker Rebecca Kadaga for opposing the the motion about LGBT Community.
Speaking during Plenary, Hon. Nsaba Buturo said it should be resolved that Parliament urges gov't to identify and deal firmly with NGOs which serve as the main conduit for dissemination and promotion of homosexuality and other decadent practices in Uganda.
He also urged all Ugandans to wholly remain firm in defense of our values and opposition to foreign sexual practices such as homosexuality.
"Madam Speaker, this is not the first time you have engaged in these battles. Every time you have emerged victorious. You championed a worthy cause. Both your persistence and leadership at these meetings has shown Ugandans your true character." Nsaba Buturo said.
Minister, Dr Chris Baryomunsi added that they have studied the matter & found evidence that homosexuality is a behavior learnt in adult life and not a genetic disposition.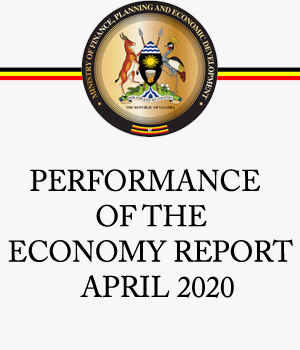 "We should be firm in resisting these behaviors. There is no science to it at all; it is learnt." He revealed.
In support, Hon Okot Ogong described Kadaga as a very consistent person. She is not like a chameleon.
"Most politicians in Uganda are like chameleons. Madam Speaker, you have been consistent with your position against homosexuality." Ogong said.
In October, Legislators meeting in Geneva voted to ban debate on the subject of Lesbian, Gay, Bisexual, and Transgender (LGBT) at the Inter Parliamentary Union ever again.
The Ugandan delegation led by Speaker Rebecca Kadaga led the move against what they termed as a well-orchestrated machination led by Canada and Belgium who had lobbied many delegates to vote in favor of the motion.
Uganda's delegation comprises of Hon. Mourine Osoru  (Arua district), Hon. Abdulatif Sebaggala (Kawempe North), Hon. Rose Kabagyeni (Kisoro District), Hon. Esther Anyakun  (Nakapiripirit District), Hon. Paul Akamba (Busiki) and Hon. Francis Mwijukye  (Buhweju).
They were supported by mainly representatives from China, Russia, African and Arab parliaments.
The LGBT agenda had been presented to the Assembly to be debated as an emergency item for the next 140th IPU Assembly. This, IPU President, Gabriela Cuevas Barron subjected the matter to a vote by member states.
The question put was on whether the standing Committee on Democracy and Human Rights should hold a panel debate that will lead to a resolution entitled, "The role of Parliaments in ending discrimination based on sexual orientation and gender identity and ensuring respect for the human rights of LGBT persons".
Speaking against the motion, Hon Akamba Paul (Busiki County) reminded the General Assembly of the IPU Statute and reasons why it was formed in 1889 calling on  all delegates to vote in respect of that statute.
"Article 1(2) of the IPU statute states that the Inter-Parliamentary Union shall work for peace and cooperation among peoples and for the solid establishment of representative institution and also contribute to the defense and promotion of human rights, which are universal in scope. The agenda presented here has been widely rejected by many member states hence lacking universality in scope," he said.
689 MPs voted against the proposal while 499 legislators voted for the proposal.
Kadaga who was visibly excited after the results assured Ugandans that they would continue to fight against what she termed as uncivilized and unchristian behaviors.
"I am so happy that this battle has finally been won. It started in St. Petersburg in Russia when they attempted to smuggle this same item but today we have made a final vote that will prohibit the issue of LGBT from appearing on the IPU agenda," she said.
Hon Latif Ssebaggala (Kawempe North) thanked all nations that joined the Ugandan team to vote against the debate and promised that the same strength is being brought to Uganda to awaken the Anti-Homosexuality Bill in the Parliament of Uganda.
"The decision taken today has made me so strong and as I return from Geneva, I am prepared to awaken our gay law that was nullified by court," he said.