Bank of Uganda (BoU) Governor Emmanuel Mutebile has said that he will never re-open Crane Bank and any other bank that was closed under his watch.
Mutebile said this while appearing before the parliamentary committee on Commissions, Statutory Authorities and State Enterprises (COSASE) on Thursday which resumed probe on Bank of Uganda's closure of 7 banks.
The committee chaired by Abdu Katuntu (Bugweri County) for the third time met officials from Bank of Uganda led by Governor Emmanuel Mutebile in regards to the closure of 7 banks starting with Teefa Trust Bank which closed in 1993.
Unlike in the previous meeting when BoU said that they do not have the inventory report in regards to closure of Teefe Bank, the officials today made a U-turn and submitted the said documents after MPs demanded so.
"I can confirm that the inventory report of Teefe Bank has been received. We have submitted it to the auditors and the process of going through it is just going to start," Katuntu told the committee.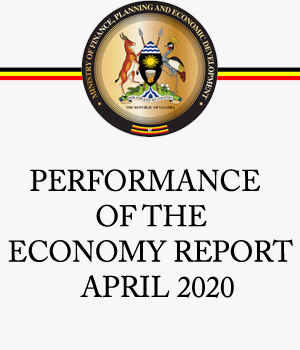 Aruu South County MP Odonga Otto provoked Mutebile to seek if and when he would consider re-opening Teefe Bank following several controversies surrounding its closure. In a calm and precise tone, Mutebile said that he would never re-open Teefe Bank or any other bank that he has closed before.
"In principle, I would never dream of opening a Bank that I closed before," Mutebile said.
Parliament is currently probing BoU over the closure of 7 banks that include; Teefe Bank (1993), International Credit Bank Ltd (1998), Greenland Bank (1999), The Co-operative Bank (1999), National Bank of Commerce (2012), Global Trust Bank (2014) and the sale of Crane Bank Ltd (CBL) to dfcu (2016) at Shs200bn. This comes after COSASE On 28th November 2017, wrote to Auditor General to undertake a special audit on the closure of all commercial banks by the Central Bank.
During the meeting, Katuntu also named a two man's committee to scrutinize confidential documents presented by BoU on closure of the said banks. Katuntu named Mbarara Municipality MP Michael Tusiime (NRM) and Busiro East County MP Medard Sseggona (DP) to scrutinize the documents under the supervision of committee vice chair Anita Among (Bukedea District).