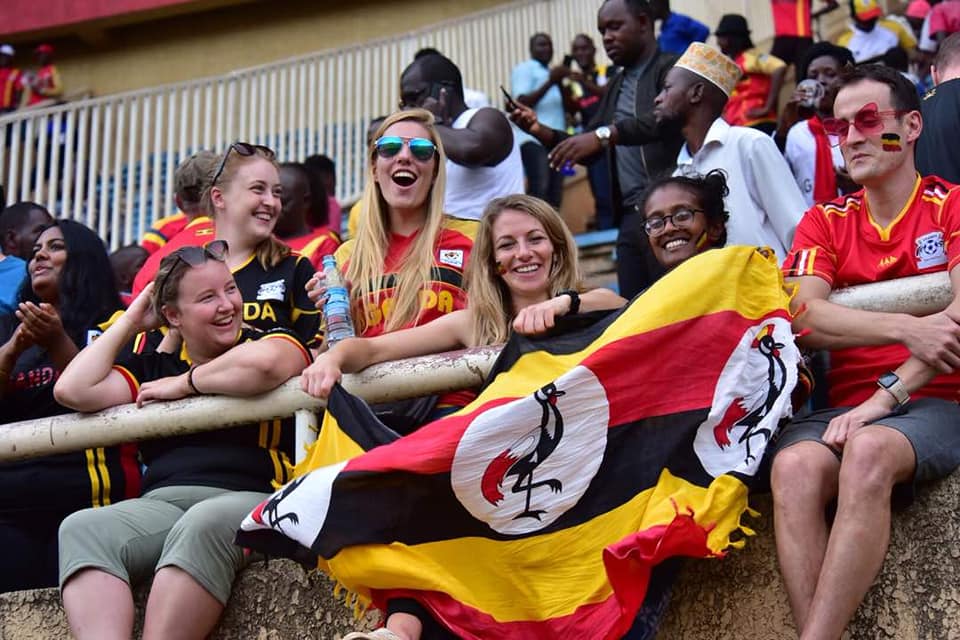 Uganda Cranes qualified for the 2019 Africa Cup of Nations tournament with a 1-0 victory over Cape Verde at the Mandela National Stadium, Namboole on Saturday.
KCCA FC striker Henry Patrick Kaddu headed home the priceless goal in the 78th minute off Godfrey "Jajja Walu" Walusimbi's delivery on the left flank.
The different Government and cultural leaders leaders have since come out  to officially congratulate the national team, the players, technical staff as well as the Federation of Uganda Football Associations (FUFA).
President Yoweri Kaguta Museveni:
Congratulations to Uganda Cranes for not only defeating Cape Verde this evening at Mandela National Stadium, Namboole but also qualifying for the Africa Nations Cup 2019 in Cameroon. Thanks to the coach, football management and the fans for rallying behind the team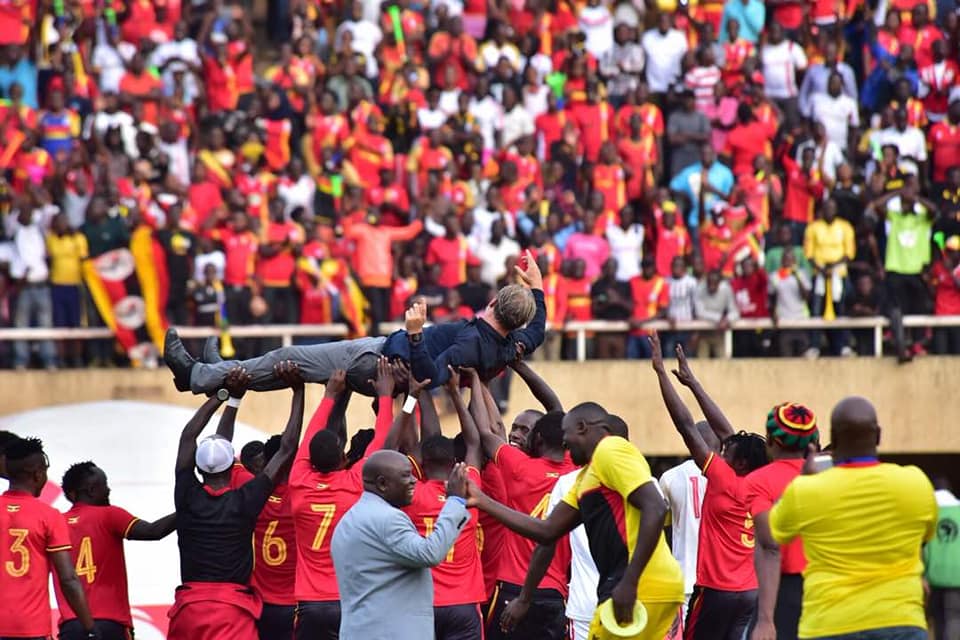 Janet Kataha Museveni – First Lady & Minister of Educations and Sports
Congratulations Uganda Cranes for qualifying to AFCON 2019. The country is proud of this achievement. May God grant the Cranes success at every step during AFCON 2019.

Buganda Katikkiro Charles Peter Mayiga

I congratulate the Uganda Cranes upon their victory and our qualification for AFCON 2019. I commend Captain Onyango and all players; Manager Desabre and entire technical team; FUFA President Magogo and his team; and more importantly, all supporters. We go to Cameroon to make a mark. Cranes TULUMBE.

I am delighted to learn that our National "A" Football Team – The Uganda Cranes has this Saturday qualified for the AFCON fianls slated for next year  in Cameroon after its brilliant performance against visiting Cape Verde.


I want to pay special tribute to the gallant players, the technical bench, the sponsors and the Federation administration for the job well accomplished. NRM treasures your commitment that has earned us a second consecutive qualification into such a prestigious sporting catergory on the continent.

To all the loyal and passionate fans who sacrificed their time and money to express their patriotic support to the team, I salute them for being part of such a historical moment. The NRM Government will continue playing its role in ensuring the team's thorough preparations ahead of the finals next year.

#TuddeyoMuAFCON

Hon. Peter Ogwang – Member of Parliament, Usuk County, Katakwi District

Congratulations Uganda Cranes for making it to the AFCON 2019 finals in Cameroon for the second time in a row. We are proud of you.

Hon. Moses Grace Balyeku, Member of Parliament, Jinja West:

I congratulate Uganda Cranes and the relentless supporters upon this historic 1-0 Win over Cape Verde. AFCON 2019 Cameroon calls, Godspeed boys!