The Deputy Speaker of Parliament, Jacob Oulanyah, has blamed the challenges in revenue collection on the capacity gaps of Uganda Revenue Authority (URA).
He said that URA is defeated by tax payers because some business people in the private sector have more resources to enlist services of experts who in turn influence the revenue collection process.
"Such people engage tax consultants, pay them heavily. So, (URA) is always chasing the tax payer who is ahead of the game because you do not have the means and resources that private people have," said Oulanyah.
Oulanyah was officiating at a training workshop on the 1st Science Model by URA held at Speke Resort Munyonyo on 19 November, 2018. The Science Model will enable URA to monitor taxpayer's compliance using new technologies like computer programmes.
The workshop was attended by URA staff, the Chairperson of the Parliamentary Committee on Finance, Hon. Henry Musaasizi and the Chairperson Parliamentary Budget Committee, Hon. Amos Lugoloobi.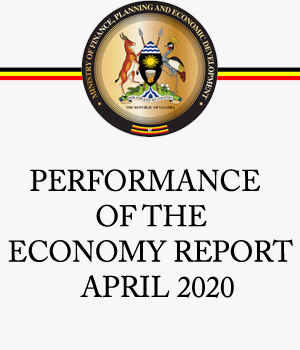 Oulanyah said that Government ought to develop a mechanism to respond to challenges faced by the tax collectors. He asked the Ministry of Finance, Planning and Economic Developmentto present a proposal to Parliament for provision of funds to facilitate employees of URA as well as build their capacity.
"Let us facilitate this party (URA), build their capacities, so that they can respond robustly. If the tax payer knows that the tax collector has capacity to collect taxes, they will start fearing avoiding taxes," said Oulanyah.
He however said that to achieve this, URA requires moral leadership and innovativeness. He commended the tax body for advancing revenue collection through the science model.
"The foundation has got to be morally upright and innovative, otherwise we are stuck. Why moral, because it is important. History has taught us that everything rises and falls with morality," said Oulanyah.
The Acting Commissioner General, URA, Patrick Mukiibi said that the science model will improve compliance monitoring and tax management chain.
"If you interacted with us in the international trade area, you will find that in one way or another, science and technology cannot be missed either as you lodge your entry, or if you brought in any particular product that requires us to test its composition for us to determine the tariff code to use," said Mukiibi.
He added that the science model would also be applied to Ugandan manufacturers, saying that it will enable URA to find out about the manufacturers purchases and sales, hence ensuring tax compliance.