Upgrade your SIM card to 4G and enjoy Airtel's high speed 4G internet with upload speed of up to 100Mbps and 50Mbps for downloads. All you need is a valid National ID and the current SIM card. You'll get free 5GB data provided that you have a 4G phone. Upgrading at Airtel service centers is free.
To check your current SIM card status, dial *175*9*6# and enter your number. Find the nearest service center by visit this link:
https://www.airtel.co.ug/store_finder/airtel_shop
FAQs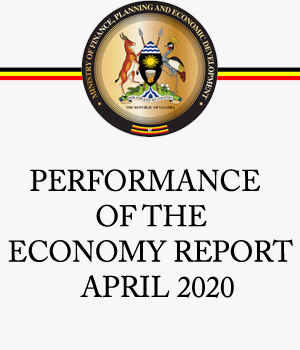 What is 4G? 
This is a standard mobile technology that stands for "Fourth Generation" after 2G and 3G mobile technology
How is 4G better than 3G? 
It allows real wireless broadband experience – 3G technology up to 21Mbps and 4G technology up to 100Mbps
Allows download speed up to 100Mbps
Allows upload speed up to 50Mbps
Low latency/no buffering making it suitable for high speed applications and services
What can I do with Airtel 4G? 
· Improved wireless hotspot internet access
Access rich content and multimedia applications for example, e-learning and HD content
Allows multiple download of heavy files, high definition multimedia content at the same time
Higher uplink and downlink speed
Seamless online streaming without buffering
High definition online gaming
Access business applications that require higher speed and last mile connectivity- cloud, file transfer etc.
What do I need to use the Airtel 4G? 
· A 4G SIM card fully registered
A 4G device
In the phone network settings you must change them to LTE/4G
How do I get a 4G SIM card? 
· All new customers buying SIM cards in Airtel will be receiving ONLY 4G SIM cards
Existing customers will have to upgrade to 4G SIM cards by replacing them at any Airtel store
What do I need to upgrade my SIM card? 
A customer needs to carry an ORIGINAL NATIONAL ID and current SIM card to the nearest Airtel shop. No police letter is required in this case
What happens to my contacts when I do a 4G SIM upgrade?
A customer has the options below to transfer their contacts:
· Go to contact- select settings- Import/Export contacts- Select export from your phone- Select internal storage/SD card/Phone
Contacts- select Manage contacts- Import/Export contacts- Select Export from your phone- Select Internal storage/SD card/Phone
Connect your phone to a laptop or iPad using a USB cable and copy file from phone to the laptop or iPad.
How do I check if my SIM card is 4G? 
Dial *175*9*6# and enter your mobile number. You will receive a confirmation SMS of the SIM you have
Where can I upgrade my SIM card to 4G? 
· All Airtel service centers can do a 4G SIM upgrade. At these service centers, the SIM card is given to the customer for FREE
Any Airtel agent that sells SIM cards can do an upgrade for you all you need is your Original National ID.
What do I get when I upgrade my SIM card to 4G?
· Customers with 4G handsets put on 4G in the phone network settings will get a FREE 5GB valid for 7days on upgrading to 4G
The FREE 5GB is loaded between 24 to 48 hours from the day of the upgrade
If a customer upgrades to 4G with a device that ONLY supports 2G/3G technology, they will not receive the FREE 5GB
If I upgrade to a 4G handset when I already have the 4G SIM card will I get the FREE 5GB?
No, the FREE 5GB is received if on the day of upgrade the customer had a 4G device on LTE/4G in the network settings
How do I change my network settings to 4G? 
Select mobile networks
Select Network Mode
Options: LTE/3G/2G, 3G/2G, 3G only, 2G only- Select LTE/3G/2G