They were once stars, they had hit songs rocking the airwaves, partied in every night clubs and bar but later disappeared after the battle got slightly hot. We managed to bring for you a list of some of these stars struggling to earn a living outside the music arena.
Kid Fox; He was one of the greatest reggae artists of the early 2000's but as the music started fading he decided to change from Kid Fox to King Steven. This still never turned the fortunate upside down, the music was not making rounds and in that case he decided to flee the country and hide in Japan where he is doing "Kyeyo" as a cleaner in one of the malls.
Ay Dee Dumba; Was one of the members of the famous Ngoni who were the biggest musical duo in the country before radio and weasel came in the light, But after the introduction of Radio and Weasel, Ngoni was covered, Sealed and forgotten. They decided to go separate ways and as we talk now ay Dee is in the UK working as a motor engineer in one of the garages.'Akuba Spana!!'
Pato Nyanzi; He was the other counterpart of Ay Dee in the Ngoni but after the separation of the group he once turned a pastor but later changed as things were not doing fine, he opted for kyeyo and he is now in Dubai working as a security a personnel. Though these two are planning on getting back to the industry, Pato is still holding his head high to see that he secures bread for his young family.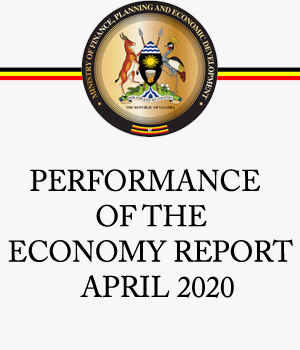 General Mega Dee; The musical general was the only male export from Busoga region in the 90's and early 2000's, He had hits like (Ina de dance, Tear Gas, Mwana Muwala) etc that made all party animals of those days go crazy whenever it was played. But the blow was when he had a concert and people didn't turn leaving him huge unsettled debts. Out of embarrassment, Mega Dee decided to disappear to the US and opt for "kyeyo" and later decided to complete his studies as a nurse.
Sweet Kid; The name Sweet kid was something that would let you get any girl you would feel like because it was an house hold name. Sweet kid had hit after hit with songs that featured Bebe Cool, Juliana, the famous Mama Brenda other artists. As more new kids like Toniks, Eddy Kenzo Geosteady, Maro etc got on the board, The Tegulifa Bukadde disappeared after stiff competition since as he accepted not being capable of matching the pressure from the energetic young blood. He decided to venture into bar business where he now works as the manager at Beverly hills in Makindye. Its also said that Sweet Kid also runs a private Secondary school along Gayaza Road, a Kampala suburb.
Brenda Nambi; If you remember the Obsessions then the yummy HB toxic then you know Brenda Nambi, the girls behind the All I Need song featuring Tanzanian start AY. Nambi together with Hellen Lukoma had one of the sexiest female music duo around the city. After the duo failing musically the group split, Lukoma decided to continue with her career but Brenda surrendered and took the 'guns back the Gombolola'. She opened a Fashion hood in Lungujja and she is apparently doing great making dope fashions for several slay queens around town.
Red Banton; " Amanya gange amatuufu mpitibwa Tony" that's the song that made who he was back in the 90's but with in no time he was nowhere to be seen. Though he made a comeback when he joined the Good life Crew, Banton Recorded Balogo, Kampala and 180 songs that slowly rocked the airwaves for a while. He later phased out and from that time he hid himself from the media married his Uganda Waragi bottle. Information we have is that he is in Makindye working as a bouncer in bars but with his size, Can the Abayimbi Balogo propagandist he grab someone by the 'ball' like Dixon Bond Okello has always done? Any Kampala Kuyiya.
We are still compiling more, This story Continues Next Week with more than other 20 musicians being unmasked……..