Senior presidential advisor Tamale Mirundi has said that the former Uganda People's Defense Forces Commanders (UPDF) Gen. Mugusha Muntu and Gen. Katumba Wamala can make good presidents for the Pearl of Africa.
The Chief of Defence Forces is the head of the Defence Forces and is responsible for the Command, Control, and Administration of the Defence Forces. He is also the chief military advisor to the President and Commander-in-Chief.
Speaking while in a media interview, Tamale says that these two officers diligently served the army registered recommendable success and transformed the force.
He says Uganda is being led by a soldier therefore as far as transition of power is concerned, its always easy for a soldier to handover to a fellow soldier than to a civilian.
"These two are one of the most respected and highly credible army officers in politics." Tamale said.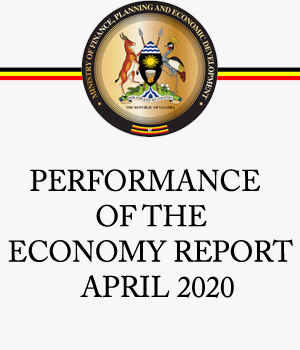 He added that though some Ugandans might be looking at Kyadondo East's Musician turned politician as a potential contender, Bobi Wine is also good but can easily help awaken and mobilize Ugandans to demand for change than leading the country.
Tamale adds there Bobi Wine is a slogan which is very dangerous because he can influence people to raise up against anything.
The logical analyst advised government to treat the raising opposition with love and focus on issues have been messed up my mafias.
"You are still in power, get an alternative move, change the issues messed up by mafias. Bring back pro-people officials like Gen. Salim Saleh than splashing bad money because it never wins support from the wise and sober community like this youthful generation." Tamale said.
Who Is Gen. Mugisha Muntu?
Gregory Mugisha Muntuyera, commonly referred to as Mugisha Muntu (born October 1958), is a Ugandan politician and retired military officer. He was President of the Forum for Democratic Change (FDC), an opposition political party, from 2012 to 2017.
In September 2018, General Muntu parted ways with the FDC citing ideological differences with the new FDC leadership of Hon.Patrick Oboi Amuriat. On 27 September 2018 he announced in a televised press conference that he and some other leaders had begun what he called The New Formation.
He served as the Commander of the Army, the highest position in the Ugandan military, from 1989 to 1998. When the National Resistance Army was renamed the Uganda People's Defence Forces (UPDF), General Muntu became Commander of the UPDF.
In 2008, he unsuccessfully contested for the FDC's presidency, against Kizza Besigye. He was elected as party president in 2012.
Military career
Muntu joined the guerrilla National Resistance Army of Yoweri Museveni the day he completed his university exams, to the chagrin of his family and President Obote, who considered him a son. Early into the rebellion he was shot in the chest but survived after receiving treatment in Kampala.
Later he emerged as the head of Military Intelligence after the NRA victory in 1986. In military intelligence he had under his command personalities like Paul Kagame, who would later become the President of Rwanda.
Muntu underwent further military training in Russia before becoming a division commander in Northern Uganda. He rose to the rank of Major General within the UPDF. His rapid promotion did not to go unnoticed by other senior officers in the Ugandan military. He was later to serve as Commander of the UPDF.
That post was later renamed Chief of Defence Forces of Uganda. As army chief, he oversaw the demobilization of many sections of the army. Observers have attributed Maj. Gen. Muntu's quick ascension to the pinnacle of the NRA/UPDF to his reputation as an incorruptible and loyal officer to the President of Uganda.
This loyalty was rewarded by the support of the President during Muntu's many quarrels with sections of the army which accused him of trying to alienate them. Prominent among these were the so-called 'uneducated' officers, led by Major General James Kazini. Muntu was accused of creating a schism within the army by showing preferential treatment to educated officers while sidelining those he considered uneducated.
Political career
Muntu was a member of the constituent assembly (1994–1995) and parliamentarian. After disagreeing with Museveni's approach to politics and the military, he was removed from the army command and appointed as a minister, a position he politely turned down. In November 2001, he was selected by the members of the Ugandan Parliament to serve as one of the nine Ugandan representatives to the East African Legislative Assembly (EALA)
complements 
Muntu is described by those close to him as a principled and unwavering military officer and politician.
This description is premised on the decision he made to join the National Resistance Army (NRA) commanded by President Museveni in 1982 to fight the regime of Milton Obote, to the chagrin of his family because his father was a close friend of the late Obote.
His parents Enock Ruzima Muntuyera and Aida Matama Muntuyera being confidants of President Obote and being state functionaries, gave Gen Muntu an affluent childhood.
"President Obote knew General Muntu very well. He used to ask what Gregory wanted and would wonder why he became a rebel," a retired army officer said.
Who Is Gen. Katumba Wamala?
Hon. Gen. Edward Katumba Wamala is the current State Minister of Transport and former Chief of Defence Forces (CDF) of the Uganda Peoples' Defense Forces. He was also one of the ten members of parliament representing the UPDF in the current 9th Parliament.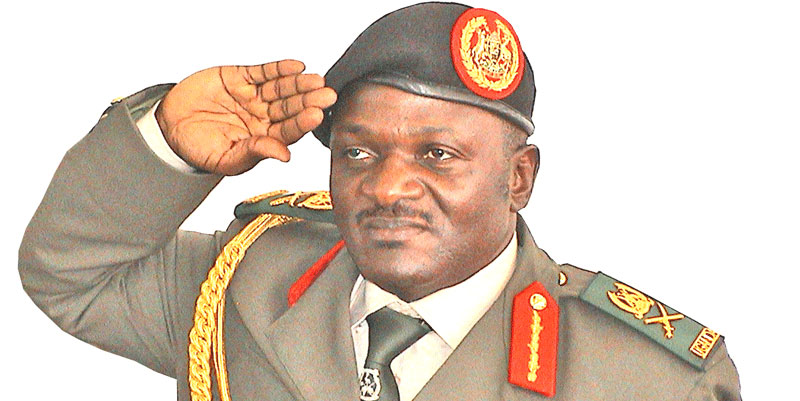 Education and Military Training
Gen. Katumba Wamala was born on November 19, 1956 on an Island at Bweza, in Kalangala District. He holds a Master of Science degree in Strategic Leadership from US Army War College and a Bachelors degree in International Relations from Nkumba University. He also studied Agriculture at Bukalasa Agricultural College from 1977-1979.
Gen. Wamala joined the army in 1979 and was commissioned to the rank of Second Lieutenant in 1980 after completing the Officer Cadet Course in Tanzania, at the Monduli Military Academy. He has since done several other military courses among which are Platoon Commander's Course, Company Commander's Course, and Junior Staff Course, all at School of Infantry, Jinja – Uganda. Gen Katumba also completed a Combined Arms Combat Course in the former USSR, Senior Command and Staff Course at Kaduna in Nigeria and graduated from the US Army War College, Pennsylvania.
Career
Prior to his current position, Gen. Wamala served as the Commander of the Land Forces (CLF) in the UPDF, from 2005 up to 2013. He also served as the Inspector General of Police (IGP) of the Uganda Police Force, the highest rank in Police, from 2001 – 2005. He was replaced as IGP by Gen. Edward Kale Kayihura. Gen. Wamala was the first active UPDF soldier to serve as the head of the Uganda Police Force.
Gen. Katumba Wamala was an officer in the Uganda National Liberation Army (UNLA) at the time the NRA/M captured power in 1986. He transitioned into the NRA/UPDF after that and has been serving with distinction since.
Gen. Wamala commanded military operations against insurgents of the West Nile Rescue Front II in West Nile and the Lord's Resistance Army (LRA) in Northern Uganda. In 1998 – 1999, he commanded the UPDF 4th Division, based in Gulu. In 2000 – 2001, Gen. Wamala, then at the rank of Brigadier, commanded the UPDF forces in the Democratic Republic of Congo (DRC) before being promoted to Major General and appointed IGP of the Uganda Police Force.
In 2005, Gen. Wamala was promoted to Lieutenant General and appointed the CLF, with his headquarters at Bombo Military Barracks. In his role as CLF, he was closely involved in preparing, deploying and supervising Ugandan Battlegroups that were the main component of the African Union Peace Enforcement Operation in Somalia. In May 2013, Gen. Wamala was promoted to the rank of four-star General and appointed the CDF of the UPDF.
Gen. Wamala, is a renowned Rotarian, he is married and has six children.