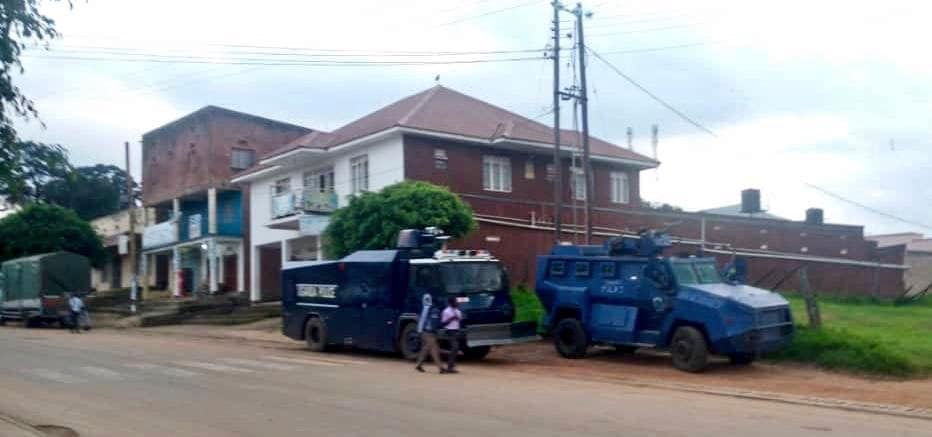 Former presidential aspirant Dr. Kiiza Besigye has been blocked in Rukungi district by officials from the Uganda police force.
According to Besigye, instead of providing badly needed security and policing services to Ugandans, police is heavily deployed in various parts of Rukungiri today to stop an innocent, peaceful thanksgiving function.
He says that the road to his home blockaded over unclear reasons.
This is second attempt by the force to block the former opposition Forum for Democratic Party president in one week. The first one was on Friday when he attempts were made to deny him access to his home district.