Famous tycoon and Buganda Kingdom senior official Kiyimba Freeman has come out to clear the air about the social media rumors indicating that he was arrested and his home got sealed off by officials from the Chieftaincy of Military Intelligence (CMI) and CID.
Rumors started spreading on social media, on Monday afternoon that the tycoon was picked up by the Police CID Officers from his home. The rumors followed pictures which emerged on social media showing a number of police vehicles at Kiyimba's home.
They businessman was one of 27 people that survived the Saturday boat accident on Lake Victoria.
Speaking in an exclusive television Interview, Kiyimba says that he has no reason to run away from the country because he has committed no crime. He adds that being a survivor is not a crime but instead a blessing that due to God's mercy he is still alive.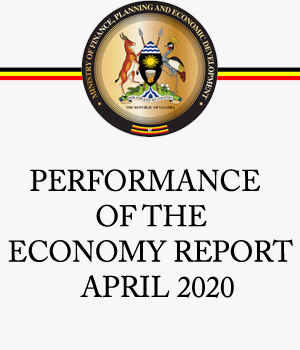 "Going for a boat cruise is not a crime, some of you people who have traveled beyond Uganda in areas like Dubai, London, China, South Africa among other countries, you all know that such events are part of the trips you pay for when you visit these countries. We have also been having such events over and over again in Uganda. It's just unfortunate that this time round, we got an accident. This is an accident like any others that have happened in the aircrafts and roads. Like no one knows how and when he/she shall die, an accident happened as we enjoyed our event and some of my colleagues perished." He narrated.
He adds that he had never boarded the ill-fated boat till Saturday. He says he had occasionally boarded the MV-AMANI boat belonging to Earthways based around Luzira, therefore didn't know anything regarding the mechanical conditions of the boat that was used Saturday since he was not even part of the event organizers.
"We were supposed to use MV-Amani boat because it's what our colleagues had booked on 10th November but the owners communicated that it would be impossible due to some unavoidable circumstances, so that's how the team looked for the second option. We were told that the service provider is the owner of the boat and the beach we were going to, so we all got excited about the event with much prospects." Kiyimba added.
Kiyimba also narrated that the same way everyone boards a boda boda without knowing whether the motorcycle has enough fuel or having breaks among other issues is the same way the revelers boarded the Saturday boat with a feeling that the operators are in control of everything.
"I want to thank God who managed to save some us and also send my condolences to our friends who died in the accident, I pray the Good Lord comforts and give them strength to overcome the tragic incident."he tearfully said.
How Did Kiyimba Survive?
"We were supposed to set off at around 2:00pm but the boat delayed, and we started the journey when it was coming to 04:00pm. After setting off, me as a person who has moved to different world-class countries, I became curious with the way it was sailing because being honest these people were just milking money from it but without doing the necessary repairs. From the time we boarded till we reached in the middle of the lake about a kilometer from the showers, it became quite hard for me to take a step back but the intuition that the boat was not okay didn't go off my minds." He stated.
He added that the boat operator communicated that the capacity has to be between 90 – 110 passengers and the events organizers ensured that the numbers don't exceed the stipulated numbers.
"As we sailed, there was a marine boat that was following us and after some time, there was a moment when the boat abruptly stopped, the marine patrol boat surveyed and communicated with the operators and went back, we proceeded with the journey but after a short while there was a communication that we had over congested one side, something that I have never heard all the time I have sailed on water because these engine boats have sort of shock absorbers that can balance the boat. My mind started telling that something was wrong, I even stopped drinking and concentrated on the way which we were navigating." Kiyimba further narrated.
The tycoon had to cut the long story short saying that the boat was in a dangerous mechanical condition because no sooner had the police patrol boat gone, it didn't take even 10 minutes before the water started entering the boat.
"That's how people started running for their lives and panicking, but as a person who had earlier been curious about the situation, one of my colleagues told me that Freeman you are going to die, come this side, in my attempt to go where he was, I slid and fell in the water. All I remember telling God is that I still have a lot of uncompleted business. I became strong and swam for about 100meters. Someone called me and this was my daughter's friend. I told her to get hold of my belt and we slowly swam till some people from the nearby beach came to our rescue." Kiyimba said.
Was Kiyimba Arrested?
Kampala Metropolitan Police Spokesman Luke Owoyesigire told us that the police officers were at Kiyimba's home to question him about the incident.
He added that Kiyimba and the rest of the survivors of the boat accident were being visited by police officers.
"Officially, it is just a fact finding operation; we are not arresting anyone," he said.
"This has been happening since yesterday. We are moving to the homes of the survivors to get facts about the incident."