The Leader of the Opposition in Parliament (LOP), Betty Aol Ocan, on Thursday appointed a new shadow cabinet, delivering on a promise she made while taking over office.
"It has been a question since the time I took office from my predecessor, people asked whether I was to continue with the old cabinet," said Aol.
Aol, the Gulu district woman MP, replaced Hon. Winfred Kiiza (FDC, Kasese) as Leader of the Opposition in August 2018.
The Shadow Cabinet comprises members from the Forum for Democratic Change (FDC), Democratic Party and Independents. Aol announced the Cabinet during Parliament sitting on Thursday, 29th November 2018.
Aol dropped six MPs from the Shadow Cabinet left by her predecessor including Herbert Edmund Ariko, Franco Centenary, Gilbert Olanya, Micheal Kabaziguruka, Lucy Akello and Moses Kasibante While the new Shadow Cabinet includes: Wilfred Niwagaba (Ind, Ndorwa East) as the Auditor General, Medard Ssegona (DP, Busiro East) in charge of Justice and Constitutional Affairs and Hon Akol Anthony (FDC, Kilak North) holding the portfolio of Finance, Planning and Economic Development minister.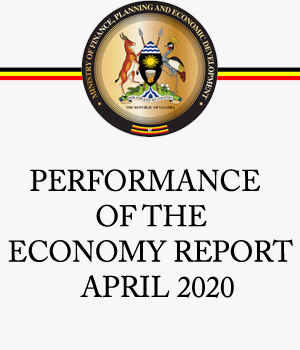 This announcement immersed a lot of mixed reactions as several people questioned the procedure that was used to come with the names of the appointed people since some names of those termed as 'competent' went missing.
Among the missing is the celebrated Kyadondo East Member of Parliament Hon. Kyagulanyi Robert Ssentamu.
In an exclusive interview with one of the Top Party leaders at the Najjanankubi based party, said that being on the shadow is not an important issue as far legislation and fighting for the change of government and liberating the country is concerned.
"I beg you not to take this so personal, but being on a shadow cabinet minister means nothing especially in a parliament that is captured by the executive (Mr. Museveni). A good lawmaker can still serve his country fruitfully whether from the front or back bench of the August House." Our source said.
It was also revealed that the musician turned politician was contacted before changes were made but didn't show interest of featuring on the shadow cabinet citing that he is preoccupied with the mission to take president Museveni back to Rwakitura.
"I think some of you Don't know the real Bobi Wine, he is not a man who loves positions, that's why you will never hear exchanging bitter words over appointments. He knows that he can still perfectly the people of Kyadondo, do all that he wants whether in or outside the shadow cabinet. I have personally talked to him but he is much focused on peaceful transition of power than mere parliament positions." Our insider revealed.
Though several people allege that the Freedom singer was left out because of his affiliation and relationship with former party president Gen. Mugusha Muntu, but it seems the story is different as our source described that as propaganda.
"That's a big lie, FDC is not at war with the People Power Fraternity, like other parties, Bobi Wine is a strong partner in the struggle and as the party we are in good books with him. I however want to tell you that the same way you think that Bobi Wine is close to Gen. Muntu is the same way he is close to Dr. Besigye. Therefore that should not be the point because MPs are not appointed on the shadow cabinet because they support Besigye or Muntu but because someone's commitment and willingness to serve." he stated.
In accordance with Rule 14 of the Rules of Procedure of Parliament, "the Leader of the Opposition shall in consultation with his/her party leadership appoint a shadow cabinet from members of the Opposition in Parliament. The shadow cabinet members hold portfolio and functions corresponding to those of Cabinet ministers and are mandated to provide alternative policy recommendations to government.