The parliamentary committee on Commissions on Statutory Authorities and State Enterprises (COSASE) has ordered beleaguered former Executive Director in charge of Supervision at Bank of Uganda, Justine Bagyenda to deposit all her passports with Parliament.
COSASE chaired by Abdu Katuntu (Bugweri County) on Monday resumed probe on Bank of Uganda over controversial closure of 7 Banks.
Katuntu ruled that Bagyenda who resurfaced before the committee, should with immediate effect deposit her passports with Parliament to avoid last week's predicament where she flew out of the country on short notice midst ongoing probe. This comes at a time when Cosase is probing the circumstances under which Bagyenda with assistance from her aides sneaked out bags allegedly containing sensitive documents in regards to closure of the 7 Banks.
Mbarara Municipality MP Michael Tusiime reminded the committee that Bagyenda hands over her passports to while Kasilo County MP Elijah Okupa added that the committee scrutinizes her passport to ascertain that she actually travelled to the mentioned destination in her Thursday letter informing the committee of her absence. Katuntu however, rejected MPs' plea to confine Bagyenda until the probe is over.
"Ms Bagyenda, you will be required to deposit both passports with parliament. I decline to use any powers of confinement. Let us have this process go on, she has apologized, and in the letter she wrote to us on Thursday, she told us she will be here and now she is here. We should not go beyond confinement," Katuntu said.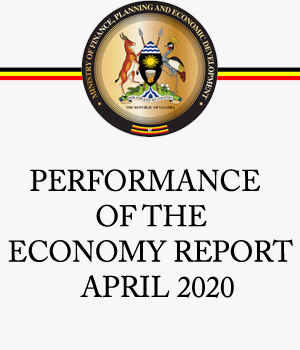 Earlier, Bagyenda apologized to the committee for her absence last week and promised to stay around until the probe is over. She also begged the committee to set free her driver, Job Turyahebwa and bodyguard, Juliet Adikorit who were last week arrested for giving false evidence to the committee despite being on oath. Katuntu, however, declared to grant her the request, saying that "Justice is about law taking its course."
"Both your driver and bodyguard lied on oath, and it's a criminal offence. The matter was forwarded to police for management. However, the substantive issue of bags allegedly containing documents being sneaked out of the Bank is still on table for investigation, we don't set people free, the law will take its course. It's a big lesson to your colleagues not to lie on oath," Katuntu said.
Last Wednesday, the committee put on oath Bagyenda's aides;Juliet Adikorit, body guard, Job Turyahebwa, driver, Beatrice Kyambadde, Head of Security, BoU and others to give an account of how 'documents' regarding sale of banks were sneaked out of BoU premises. This is after CCTV cameras captured Bagyenda's aides on 10th, February, 2018 carrying bags out of the bank before returning them on 14th March 2018. It is suspected that on these two days, Bagyenda allegedly uttered with crucial documents.
Indeed, the aides accepted that they carried the bags out and in of BoU, but insisted that they did not know what was contained in the bags and that they handed them to Bagyenda who was waiting in the car.