Members of Parliament have tasked Central Bank officials to explain why they sold bad loans from the defunct banks to a private institution at a whooping 93 per cent discount.
This was after the Deputy Chairperson COSASE, Anita Among, asking the former Executive Director of Supervision of Commercial Banks in BOU, Justine Bagyenda, whether she had evidence of valuing the loans as the officer in charge at the time of the controversial 'black-market sale'.
In supplement, Hon. Michael Tusiime (NRM, Mbarara Municipality) said that as they prepare the documentation to justify the purchase, they should explain why the banks accumulated loans under their watch.
"The onus of investigating and supervising loans with commercial banks was with BOU. They should have been able to detect loans amounting to such sums, some without proper documentation," he said.
Bagyenda ironically responded saying that the Bank had collected money from the loans of closed banks for eight years so after getting authority to exit, the loans had lost value.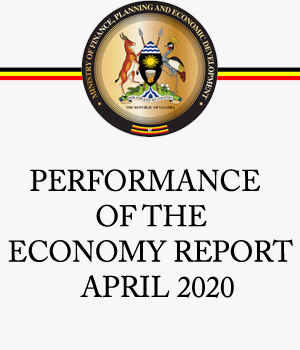 "We dumped them together because the characteristics of secured and non-secured loans were similar; some of these loans did not have proper documentation," she said adding that they did a desktop valuation of the property that was available and confirmed their market value using Bageine and Co. Advocates.
Bagyenda however added that the documentation showing the valuation and justification of selling the loans must be with BOU, which it should avail because she had since left the bank.
It should be noted that according to the Auditor General's Report in 2007, Bank of Uganda signed an agreement with Nile River Acquisition Company to sell the debt portfolio of Greenland Bank, ICB and Cooperative Bank at US$25 million (Shs 8.9billion).
The Chairperson of the Committee on Commissions, Statutory Authorities and State Enterprises, Hon. Abdu Katuntu (FDC, Bugweri) said it was unclear why BOU chose to lump loans accrued by the defunct banks.
The debt portfolio comprised secured, poorly secured, unsecured and unknown loans amounting to Shs135 billion.
Of this, was a portfolio of properly secured loans of Ushs34 billion, which had valid, legal or equitable mortgage on the real property and were supported with proper legal documentation.
The sales price offered of Shs8.898 billion represented 26 percent of the total secured loan portfolio and 7 percent of the total loan portfolio.
Katuntu said that there should be an explanation in form of documentation, thereby giving BOU and Bagyenda a day to present the required documentation.
"Where are the documents to show that you decided to sell these loans? We want to know if you valued these loans?" he asked.