The "Ndi mulove" singer welcomed a baby with his fiancee, Shaluwa on yesterday.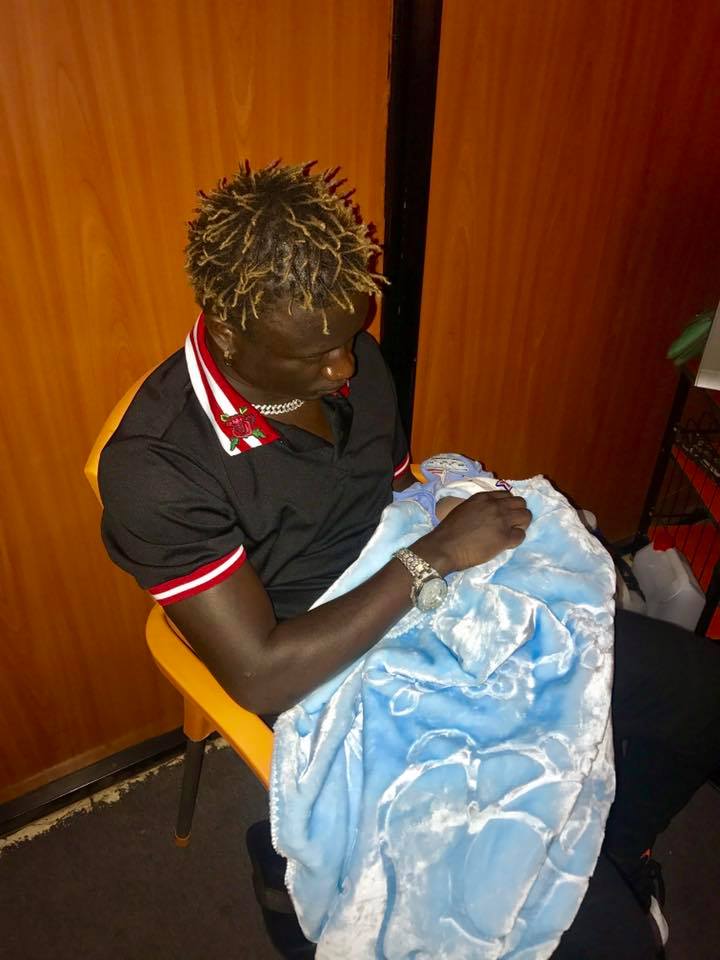 Gravity announced the arrival of the new member of the family on Facebook where he posted a photo of himself carrying his newly born baby. He also announced that the boy will be called Wabuyu Junior Gravity.
Gravity Omutujju is a Ugandan rapper. He is one of the top Luga flow artists, who raps in Luganda. He also has a daughter who is 4 years old and two year old son.