The Uganda National Roads Authority (UNRA) this morning announced astonishing plan and commitment to improve the Ferry Services in the pearl of Africa.
Speaking during the press conference at the intuition's Headquarters in Nakawa, Kampala the Director Ferry Services Mr. Robert Byaruhanga Tumwebaze stated that this is aimed to bring safe services closer to the communities with where roads cannot be constructed.
"These water routes are an extension of road and ferry services are therefore free to the general public" Byaruhanga said adding that this move reduces the distance/travel time that would have been spent traveling across the connected districts by road.
The Ferry services have enabled improved trade to trade and business diversity since communities with different livelihoods are linked.
UNRA currently operates ten ferries and these include the Laropi (Moyo District) to Umi (Adjumani district), Kiyindi (Buikwe District) to Buvuma (Buvuma district), Masindi (Kiryandongo District) to Kungu (Apac District), Nakiwogo (Entebbe Municipality) to Kyanvubu (Wakizo District), Wanseko ( Buliisa District) TO Panyimur (Nebbi District), Obongi ( Moyo District to Sinyanya (Adjumani), MV Kyoga1 (Namasale-Amolatar district) to (Zengebe –Nakasongola district), Mbulamiti Ferry: Kasana (Kayunga district) – Bugobero (Kamuli district) and Lake Bisina Ferry: Okokorio ( Katakwi district)- Agule (Kumi district).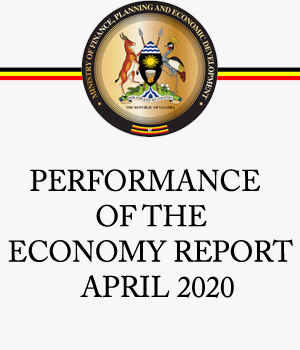 UNRA also revealed how they are working on another ferry plan that is aimed bridging the gap in the unconnected areas and these include the following.
Second Kiyindi – Buvuma Ferry that is aimed at supporting the islands and vegetable Palm oil project. This is being procured by the ministry of Agriculture under the vegetable Oil Development project (VODP). It is expected to start operation in early 2020.
Sigulu Ferry: This ferry is currently under construction in Jinja, Masese. It will be operational by the end of June 2019 to connect Namayingo District to Sigulu and Lolwe Islands.
Amuru Rhino Camp Ferry: this is scheduled to start by the end of June 2019 and will connect communities of Amuru to Arua District. Construction of the landing facilities is ongoing.
Bukungu – Kagwara Kaberamaido Ferry: the projects components (facilities and ferry) are all under procurement, with plans to start operations in 2020. This is aimed to connect communities of Bukungu, Kagwara and Kaberamaido.
Lake Bunyonyi Ferry project: the feasibility study to be undertaken in the 2019/20 financial year.
Future plans
Unra is currently focusing on aoga dding more vehicles to the waters. Some of the plans include construction of a ferry to link the mainland in Namayingo District to its Lake Victoria islands of Sigulu and Lolwe and increasing the number of ferries plying between Kiyindi and Buvuma islands to two for purposes of supporting the vegetable palm oil production that is planned to take place there.
Also expected to get operational within a year or so is a new ferry that will connect Teso and Busoga Sub-regions by plying between Bukungu in Buyende and Kagwara in Kaberamaido by way of the waters of Lake Kyoga.
The authority also intends to commence rehabilitation work on a ferry that used to play between Kiyindi and Buvuma and the Amur-Rhino Camp ferry, which is expected to provide a much shorter route linking Amuru and Arua districts.
Also lined up for sprucing are landing sites in Wanseko in Buliisa District, Kiyindi in Buikwe and Buvuma.
It looks like "connecting Uganda" is not just talk. Unra is walking the talk.
Hope still alive. More vessels have been acquired and deployed in diverse parts of the country to ease communication and trade. There are now 12 ferry services across the country, according to the minister of Works, Transport and Communications, Ms Monica Azuba.
Other ferries
Masindi Port (Kiryandongo) to Kungu (Apac). Makes at least 11 trips a day for all days of the week and carries at least 80 persons and eight vehicles on each crossing.
Nakiwogo (Entebbe) to Kyanvubu (Wakiso District). Carries 120 people and eight vehicles per crossing. It makes at least nine trips per day from Monday to Saturday and four trips on Sunday.
Wanseko (Buliisa) to Panyimur (Nebbi). This is the biggest and newest ferry. It makes a one-and-a-half trips per day, six days a week and carries a load of 250 people and 16 vehicles per crossing.
Obongi (Moyo) to Sinyanya (Adjumani). Makes 10 trips a day all the days of the week.
Namasale (Amolatar) to Zengebe (Nakasongola). The MV Kyoga 1 crosses Lake Kyoga and makes two round trips every day of the week carrying 120 passengers and 12 vehicles on a very trip.
Mbulamuti Ferry. This one crosses River Nile between Kasana in Kayunga and Bugobero in Kamuli District and does a minimum of 15 round trips per day Monday to Sunday, which is the biggest number of trips made by any single ferry. This is on account of the narrow crossing which takes between five and eight minutes carrying 120 people and eight vehicles per crossing.