Speaker of Parliament Rebecca Kadaga has revealed that Parliament has been erroneously appointing backbench parliamentary commissioners and demands that they should be elected.
Henceforth, Kadaga wants MPs to directly elect parliamentary commissioners in accordance with the Administration of Parliament Act.
It emerged that Parliament has been erroneously appointing commissioners as Kadaga ruled that she has studied the constitution, Administration of Parliament Act, and Rules of Procedure of Parliament which require that there must be elections of backbench commissioners after nominations of such candidates by the Government and Opposition.
"The commission is created by the Constitution and it is indeed operationalized by the Administration of Parliament Act hence making their offices elected. It therefore goes out without saying that by the command of the law members elected to serve on the commission are nominated by the government and opposition sides of the House.They should be elected by members of the House and should serve for two and a half years," Kadaga ruled quoting Section 22(b) of the Administration ofParliament Act.
This comes following reports that government side of the House with approval from the NRM Central Executive Committee (CEC) where Kadaga is a member, consented to retain their parliamentary commissioners for re-designation for more two and a half year tenure.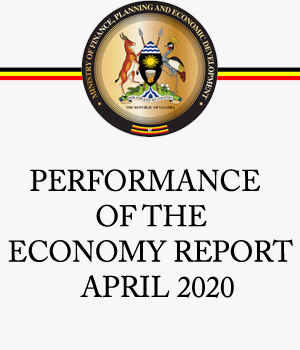 The current four backbench commissioners include; Peter Ogwang (Usuk County, NRM), Robinah Nabbanja(Kakumiro County, NRM), Arinaitwe Rwakajara (Workers MP, NRM) and Cecilia Ogwal(Dokolo district, FDC).
Recently, FDC appointed Francis Mwijukye as their new commissioner replacing Ogwal. If the law is to take course, then MPs will be subjected to a secret vote as a House to elect new commissioners after nomination by government and opposition whips.
Kadaga's ruling did not go without question from MPs who wondered why the Speaker is now bending the rules that have remained silent since introduction of multiparty politics.
"Your ruling requires amendment of our Rules of Procedure especially Rule 11(5) because you said that we made it in error. We are already in process of designating the next commissioners and now the game has started but you want to amend the rules. Is this new rule going to affect the current parliament or it will take effect in the 11th Parliament?"
"Two and a half years have already elapsed and I have written to the Speaker about the designation, so what will happen to those designations? Therefore, I give a notice that I will be moving a motion to challenge your some of the provisions in your ruling," Nankabirwa said.
Opposition Chief Whip Ibrahim Ssemujju was equally unsettled by Kadaga's ruling saying that the Opposition side had already designated Mwijukye as their next commissioner.
"Madam Speaker, when we were choosing commissioners in the last parliament, we had a debate on this [whether to elect commissioners or not] and some of us wanted them elected but the ruling then was that they should be designated. The trouble I have is that this will appear like changing the rules in the middle of the game because a similar ruling has been given by this parliament," Ssemujju said.
Kadaga said that all unresolved matters will be discussed in the due course when time reaches for appointment of new commissioners.