Mukono municipality Member of Parliament Hon. Betty Nambooze Bakireke has said that COSASE leadership to must change as stipulated by the law.
Speaking in her capacity and the opposition spokesperson in Parliament, Nambooze states they have refused Kadaga's request to keep Hon. Abdul Katuntu's term office.
"Speaker Rebecca Kadaga begged the Leader of opposition to allow Katuntu to remain in office till February, but I want to assure her we have denied her cries. The reason as to why we are in opposition is because we are against leaders that don't want to leave power. Therefore I don't expect my brother Katuntu to be misled by the NRM people." Nambooze stated.
Nambooze added that beginning from January 1st, Hon. Mubarak Munyagwa is expected to take over his office, therefore it should be upon him whether he will allow Hon. Katuntu to be the lead council for the committee but when Munyagwa is chairing.
"Katuntu COSASE issue is like a normal police reshuffle effected by the Inspector General of Police, It would be very ironic for the transferred OC CID to refuse to go to the new location. This would be more surprising if the village thieves that were supposed to have been arrested by the OC, to start protesting the reshuffle on grounds that the OC has been good to them. My humble appeal is that my brother Katuntu should not get tempted and misled by the NRM officials because I don't why they want him to keep in office." She added.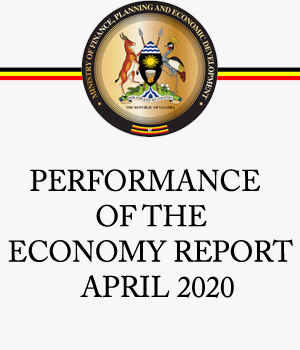 Background
MPs Mubarak Munyagwa (Kawempe South) and Moses Kasibante (Rubaga North) may have to wait a little longer to chair the parliamentary committee on Commissions, Statutory Authorities and State Enterprises (COSASE) after outgoing chair, Abdu Katuntu (Bugweri County)requested for more time to complete the ongoing Bank of Uganda probe over closure of 7 defunct banks.
On Thursday, Katuntu while chairing COSASE meeting revealed that their tenure is expiring on January 13 and that their probe on BoU will still be ongoing. Katuntu said that the committee has written to the Speaker of Parliament, Rebecca Kadaga requesting for extension of more time to complete the probe before he can hand over to Munyangwa, the new COSASE chairperson.
Katuntu said that it is now the prerogative of political parties especially the Opposition (FDC) to give them more time in consultation with the Speaker.
"The term of this Committee lapses on 13th January, this was brought to the attention of leadership of parliament and it is consulting the political parties to see there is an amicable way of ending of ending this process as smoothly as possible. Meanwhile we will continue proceeding until 13th January," Katuntu said.
During plenary sitting, Kadaga indeed confirmed the request for tenure extension from COSASE's Katuntu and that after consultations with Leader of Opposition (LOP) Betty Aol, the tenure of the committee has been extended to February 20, 2019.
It is now over a month since COSASE started investigating BoU officials led by Governor Emmanuel Mutebile over closure of 7 defunct bank including Sudhir Ruparelia's Crane Bank that was closed in 2016.