Pentecostal pastors this morning held a Crisis meeting in Kampala over government's recent move to regulate churches.
It follows a recent announcement by the state minister for ethics and Integrity Rev Fr Simon Lokodo that government had suspended registration of religious and faith-based organizations until a "legal framework" is instituted to monitor operations of Churches.
"Government Is set to implement a new policy that will require all preachers in the country to have theological training before opening up a church which among other things is aimed at enforcing transparency and financial accountability in religious and faith based institution in the country." Lokodo said.
Today's meeting is for consultation before a common position is reached which can be forwarded to government for consideration.
It should be noted that this move has attracted castigation from the Pentecostal pastors who say they were excluded from the policy making process.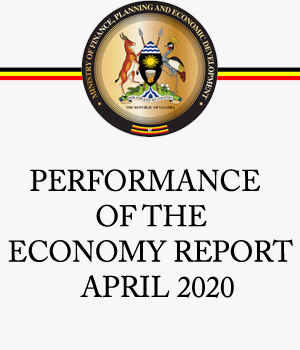 However according to source, the move to regulate and control prayer centers is also aimed at curbing born-a gain pastors direct involvement in politics.
It is alleged that some pastors were on several occasions supporting and rallying support for some politicians in disguise of preaching and spreading the gospel of Jesus Chris.
Opposition Penetrates the Churches
During the New Year Celebration, Opposition's Former presidential aspirant Dr. Kiiza Besigye was invited by Bishop David Livingstone Kiganda, the Founder and Senior Pastor Christianity Focus Centre for mega National prayers at Old Kampala playground. This Mega celebration was running under the theme "Fighting Corruption in 2019", one the sparked mixed reactions as the season politician used the platform to castigate the ruling Government.
Light the World Ministries Senior Pastor Wilson Bugembe was extoled when he joined the ruling party team that sang a song (Tubonga Naawe) for president Museveni during the 2016 General Elections. However at the climax of 2018, Pastor Bugembe went against all Odds released the second collaboration with defiant musician turned Politician Hon. Kyagulanyi Robert Ssnetamu alias Ssentamu dubbed Tuliyambala Enkule something that has also fueled a lot of castigation especially from government officials.
Other top Christian Leaders including Pastor Abed Bwanika, Pastor Aloysius Bujingo of Cannan Land, Bishop Zack Nyiringiye, Fr. Gaetano, Bisohop Odama of Northern Uganda, the Catholic Archbishop Kizito Lwanga among others have on several occasions castigated government and praised opposition leaders something that indirectly given several government officials sleepless nights thus resolving to fetch a move to regulate churches.