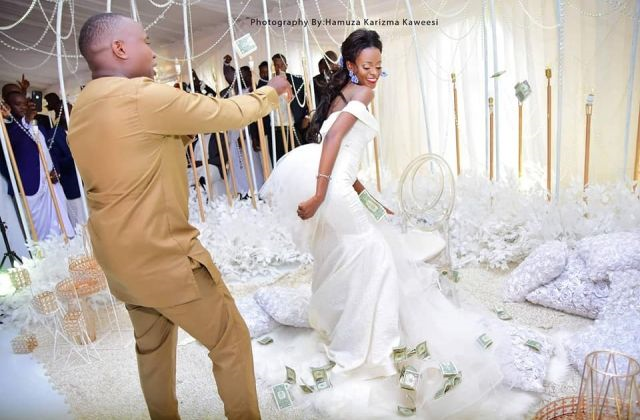 Singer Hellen Lukoma has spent millions in an introduction that was held over the weekend where she introduced the love of her life, Kaka, whom she calls Mr.A in a secret event that was attended by close family and friends.
According to a very close friend, the introduction was close to 500 million which can be seen from the photos that are filled with luxury and glamour.
"I am not so sure but I think to what I have seen, the budget and those other things, It should be like 500M. They are even planning to spend even more for the wedding because Kaka is super rich," our source claimed.
The photos and videos from the colorful ceremony have been going viral on social media which has made very many people start to think and conclude that she could have married MR.A for his money and not love.


Kaka is businessman who deals in spare parts and computers in downtown, Kampala. g