Male suitors may have to wait a little longer to date and marry Miss World Africa Quiin Abenakyo after her management declared that she is not ready for marriage until 2020.
Flanked by her parents and management, Abenakyo,22 on Monday paid a courtesy visit to Speaker of Parliament Rebecca Kadaga at her boardroom to discuss about her future plans at Beauty Queen.
During an interaction with the media, this reporter asked Quiin to disclose her martial plans following a queue of male suitors who have come out on social media to relate their affair with the reigning Miss Uganda/Miss World Africa. Apparently, Busoga Kingdom royalists are reportedly fronting their Kyabazinga William Wilberforce Kadhumbula Gabula Nadiope IV to marry their own Quiin.
As soon as Quiin was confronted with this question, she gestured with a shy laughter and said "No comment" prompting her Janet Nalugya, Program director, Miss Uganda Foundation to come to her rescue. Nalugya said that Quiin is being managed by Kezzi Entertainment Limited, Miss World exclusive franchise holder in Uganda which sets strict guidelines to beauty queen in regards to their sexual or marriage life.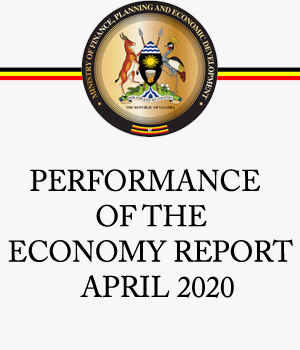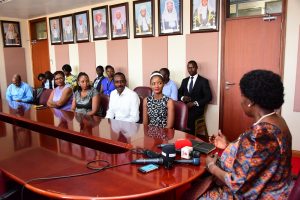 "Any reigning Queen has two years under the Kezzi Entertainment management, so in those two years she cannot get married, it's part of the contract. So I don't expect her to married in 2019. No, not even 2020, but after that it is her call," Nalugya said.
Kevin Zziwa, the managing director of Kezzi Entertainment Limited said that universal guidelines on Miss World bar beauty queens from marriage at the time when they are still reigning Queens.
"When you read about guidelines on World Universe that govern this field, you cannot have a kid and become beauty queen, you cannot be married and become a beauty queen for that time. If you are a Beauty Queen and your kid is sick yet you have projects to do, are you really going to execute those projects? Or your husband may become uncomfortable with your movements and we are not here to break marriages. So these are rules and regulations that come from the World Office that we represent," Zziwa said.
"More so neither Quin nor the Parents have put anything outside there that she is searching or is going to marry so and so."
The Miss World pageants prohibit women with children, as well as pregnant women, from competing. Women who have ever been married are also prohibited.
Kalista Zackhariyas, 24, was allowed to participate in the 2003 Miss Vaughan pageant despite being the divorced mother of a 3-year-old son. But when she won the title and qualified for the Miss Canada International contest — which in turn sends winners on to the Miss World pageant, she was unceremoniously stripped of her crown.
QUIIN ON POLITICS, PROJECTS
Quiin who met President Yoweri Museveni on two different occasions in less than one month also declined to comment on reports that she had been hosted for a New Year eve dinner by Kizza Besigye in Rukungiri.
Her manager, Zziwa clarified that Miss Uganda foundation is not aware about any meeting with Besigye or even Kyadondo East MP Robert Kyagulanyi, saying that the "Miss Uganda is not a political organization and we do not choose who we deal with on political basis."
"Anyone who wants Quiin to appear anywhere or to do anything whosoever writes to the Miss Uganda office officially and no one from the people you have mentioned [Besigye and Bobi Wine] wrote to us officially.
In her remarks, Speaker Kadaga pledged total support on all projects that Quiin will lay her hands on especially projects that involve supporting girl child education and fighting against gender based violence. She also invited Quiin to the gallery at an appropriate time to witness Parliament pay tribute to her success.
"As Miss Uganda I am going to continue with my activities that is keeping the girl child in school program, fighting teenage pregnancy and as Miss World Africa, I will be travelling to different countries to visit these sisters of mine to share problems and experiences because some of their countries are facing the same problems like we do in Uganda here," Quiin said.