Abdu Katuntu, the chairperson of the parliamentary Committee on Commissions, Statutory Authorities and State Enterprises (COSASE) has gone bare knuckles to his critics saying he is not dying to remain in that position for forever.
The committee on Tuesday resumed probe on Bank of Uganda (BoU) on controversial closure of 7 defunct banks. In his communication, Katuntu said that he and his deputy Anita Among are not dying to retain their positions and that they only want to do what they have been tasked to do then hand over as soon as possible.
"You have been following debate about the tenure but more particular the leaders of the committee. I think the debate has been ranging for so long because it had a bonafide and non-bonafide arguments about the tenure and business of this committee. As chairperson of this committee and deputy chairperson we are not dying to be in these positions. We can only stay in these positions and nobody is stuck in an office against rules of procedure of parliament we will leave as soon as they do," Katuntu said.
He said that it is only the Speaker of Parliament who has the right to remove committee leadership or announce committee leadership which has not yet been done up to now, an indicator that their tenure is still on.
"Under Rule 157(8), members designated under this rule through chief whip shall be announced by speaker and accordingly assume their respective office. As of now there is no member who has been designated and his name announced in parliament for him to assume leadership office. Let everybody get contented that once his name has been designated he will be in this chair and vice will be in this chair. I don't intend to get in politicking," he said.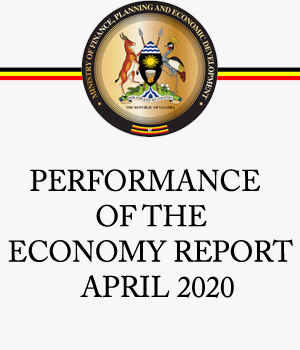 Last week, Leader of Opposition (LoP) Betty Aol rejected the move to extend Katuntu's tenure saying that she is not in compliance with Kadaga's request. Katuntu's COSASE is next week expected to resume BoU probe.
Before breaking off for Christmas holiday on December 20, 2018, Katuntu requested for an extension to allow the committee wind up with the probe which has now reached a "critical stage" according to Speaker Kadaga. Whereas Kadaga said that Katuntu's extension should be extended to February 20, 2019 to avoid "jeopardizing effective conclusion of this inquiry", Opposition leaders have rejected the move and want the new committee chairperson Mubarak Munyagwa (Kawempe South) and his deputy Moses Kasibante (Rubaga North) to take over office as soon as possible.