The closed circuit television (CCTV) footage has pinned Bank of Uganda former executive director in charge of Supervision, Justine Bagyenda over the missing documents.
The parliamentary committee on Commissions, Statutory Authority and State Enterprises (Cosase) on Thursday reviewed the CCTV footage that showed how Bagyenda flouted security measures to sneak out important documents.
The CCTV footage was availed by BoU Head of Security, Milton Orech Opio on orders from the Committee after Bagyenda on Wednesday requested that she need to visit the clips because she can hardly remember how she took in and out huge bags allegedly containing sensitive BoU documents in regards to sale of 7 defunct banks currently under probe.
According to the footage that was obtained and reviewed at Parliament in the presence of Bagyenda and other BoU officials, indeed, Bagyenda assisted by her aides Juliet Adikorit (body guard) and Job Turyahebwa (driver) on 10th, February, 2018 and 14th March 2018 carried out and in respectively bags allegedly containing documents which did not go through security checkpoints, but rather were passed through the emergency door. The footage also shows Bagyenda accessed the premises on the mentioned days without going through security scanners, thus breaching the BoU Human Resource Manual.
In his account, Orech told the committee that Bagyenda who has been at the helm of the Central Bank for 35years has on other occasions breached security guidelines where she authorized non-staff into the premises without undergoing security checkup more over on non-working hours and days for visitors.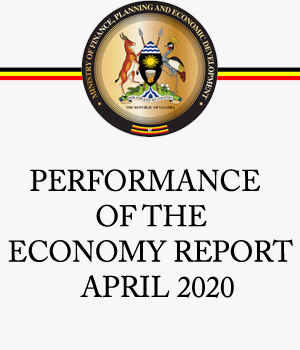 "We also reached that there was breach of security on 4th of February where two people entered the premises and did not go through security check up. Their entrance was cleared and facilitated by Ms Bagyenda who was in her office and the two vistors were picked from the gate by her bodyguard [Adikorit]," Orech said.
He added that the two 'strangers' came in at different intervals and their cars were not registered or cleared at the entrance. Adikorit identified the first stranger as Masembe [Timothy] and another as an Indian man who Bagyenda said was the Managing Director of Bank of Baroda, Ashwini Kumar. Timothy Masembe is from of MMAKS Advocates- a private legal firm that was hired by BoU in the Crane Bank takeover.
MPs questioned why Bagyenda invited non-staff on Sunday[4th Feb, 2018] without security check yet the HR manual says that non staff must access Bank from Monday to Friday between 8am to 5pm.
"We have seen visitors on Sunday and beyond working hours. But the same manual says if its beyond working hours then one must seek clearance from director, security and in this case there was request from Ms Bagyenda," Orech added.
In her response, Bagyenda said that she was not aware of the HR manual in regards to security- the reason she did not seek clearance from the head of security.
This did not go well with MPs who wondered how a senior officer who has been at the Central Bank for over 30years did not understand security measures in the Bank.
She added that she was not responsible for the security breach saying that she did not carry the bags in and outside the Bank.
"I didn't know about these security rules… I didn't carry any bags, I am speaking for myself. I presented myself for checking I don't know about the bags," Bagyenda said in defence. Earlier on she told the committee that the bags simply contained her personal documents.