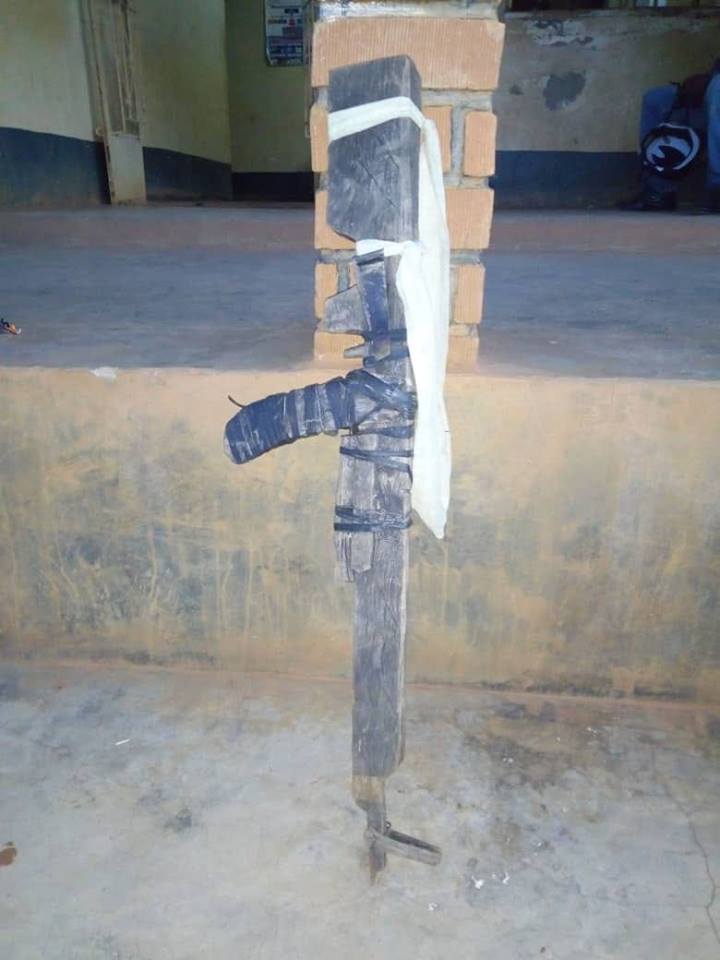 Police in Greater Masaka have arrested nine (09) suspects in Sembabule district with a toy gun they have been using to rob people in the sub counties of Mabindo and Lugusuulu.

On questioning, the thugs confessed to having attacked a business man in Kakoma village Mabindo Sub county on 21/11/2018 identified as Uwizeye, robbed and killed him.
The suspects have also have confessed to being involved in a spate of crimes in the region.

They will soon appear in court on a number of charges.