The Deputy Speaker, Jacob Oulanyah, has said that the upcoming Parliament Week will make the legislature more open and accessible to the public thereby enabling people to freely interact with their elected representatives.
"The Parliament Week is an initiative for engaging with the public and making Parliament understandable, accessible and also have some of the very general issues discussed," Oulanyah said.
The Deputy Speaker said this while addressing the media on the Third Parliament Week, an annual event, which he said attracts several Government agencies and the public.
"Parliament Week will be officially flagged off on 13 January 2019 with a charity walk aimed at raising funds for the construction of a rehabilitation and community centre for persons with albinism. We expect to build a hostel, training and medical facility. It requires shs5 billion but we have raised shs72 million so far," Oulanyah said.
He added that the money raised from the last two charity walks would be channelled to procuring land to set up the centre, in either Busoga or Bugisu sub-regions.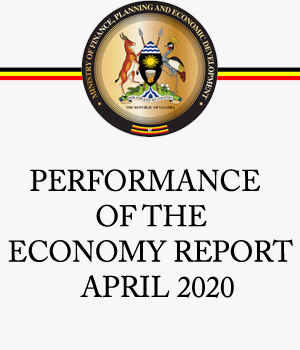 Oulanyah informed the media that as part of the events of the Week, there would be a multi-denominational prayer service, a weeklong exhibition by Parliament departments, meet-your-MP sessions, a high profile civil society discussion, a public Parliament session and a corporate social responsibility drive to raise money to forest the country.
"The corporate social responsibility activity is a fundraising drive to purchase over one million trees to be planted countrywide. Contributions will be sourced from staff and Members of Parliament, and the tree planting campaign will be launched at Namanve in February this year," Oulanyah added.
The Deputy Speaker also advised Ugandans to actively engage in the Public Parliament on Friday, 18 January 2019, which he says will give the public a feel of the kind of work their representatives in Parliament do.
"The public will be invited to the Parliamentary chamber to engage in a debate. The proceedings of the sitting will be recorded in the Hansard and the resolutions will be presented to the Speaker," Oulanyah said.
He explained that from the 2018 Public Parliament session, most of the resolutions were forwarded to different Government ministries that adopted some of them in their reports. "… and some of these resolutions were brought to the House during plenary discussions of the budget and incorporated in the Budget Framework Paper."
Buhweju County MP Hon. Francis Mwijukye reiterated the Deputy Speaker's call to the public to attend the weeklong event and interact with their MPs, as well as give their opinions on what to improve, for better service delivery.
The 2019 Parliament Week is premised on the theme 'Championing accountability to improve service delivery', with the objective of sharing information about Parliament with its stakeholders.