The Senior Presidential Advisor on Oil, Gas and Minerals Engineer Kalisa Kabagambe's multimillion mansion has shocked nation.
Kabagambe is the longest serving Permanent Secretary since President Yoweri Museveni came to power in 1986, until he was dropped in 2016.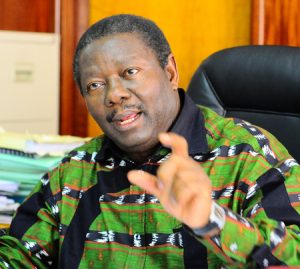 Kalisa Kabagambe has a huge Country Home in Hoima that has been likened to a palace. Kaliisa was one of the people who obtained the oil cash reward.
In 2016, the former permanent secretary told Parliament's Committee on Commissions, Statutory Authorities and State Enterprises that he did not solicit for the reward he received for his participation in the oil tax arbitration case between government and Heritage Oil. Kaliisa says he received 60 million shillings.
The Committee was investigating circumstances under which monetary rewards worth 6Bn shillings was made to public officers for winning the Tax arbitration case.