As its said that work without play makes Jack a dull boy, so does when it comes to chopping Money without turning bottles upside down. The list is endless as many Ugandans tussle it out to make the top gig as a celebrity and struggle to keep it up to the top.
Below is a list of celebrated persons that have a close relationship with the bottle, 'Abanywi…..!!!'
10 Agatha Loswash
Yes you must have watched her Pundonor Magazine on NBS TV, then you also know the Agatha we are talking about, she is hot, accurate and married with a strong command of English language.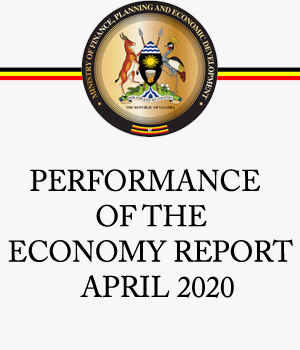 All this aside, the yummy diva is also not a joking subject when it comes to the mighty bottle affairs.
Agatha is a woman of Wines and Whiskies who can't disappoint once they are served together with some barbeque sticks and Kacumbali. She is so much into it to an extent of joining a drinking competition.
9 Cindy
She is one Uganda's best female artists majoring in Afro-pop and dancehall music.
She is singer, great dancer and a songwriter but the 28 year aged star is a good friend of beer who recently broke up with her European lover Mario after drinking up his bar to nothing.
Cindy tries as much as possible not to drink because she knows her weakness, when she starts sipping, then it should be the bar getting empty that stops her, but no man can.
8 MC Kats
Katamba is one of the longest Uganda entertainment presenters who have rocked the airwaves for about 2 decades.
Just like he has stuck on the microphone, the other hand is always holding a Muzinga or at least a Kabottle of Club.
The NBS After Five Show Co-Host is currently engaged to Ugandan songstress Fille Mutoni a former Church girl he officially taught how to do bad things of drinking till the wee hours.
Kats has reached the extent of fathering many babies in Kampala to unknown women due the beer aftereffects, Okunywaaaa……!
7 Gerald Kiwewa
He is one Uganda's finest Kadongo kamu musician who has done the local music version from the late 90s but is getting worn out because of over drinking.
Kiweewa articulates good messages to his target population in his Kadongo kamu songs but because of drunkenness, he has reached to the extent of fathering kids without his conscience. Kiwewa Nawe Okuze…
6 Red Banton.
Just like he said in his song that he is not willing the vacate Kampala no matter what comes his way, Singer Red Banton seems not to be having plans to drop the bottle.
The former Good Life Crew member is still in deep love with anything called alcohol be it a tot pack (Kaveera), bottle or Calabash (Ndeeku).
When he starts drinking he even forgets about eating food something that has overtime made him loose too much weight.
Its said that the Abayimbi Balogo singer no longer has more time studio but the time for balancing the bottle is as plenty as Kampala city potholes.
5 King Oyo
Oyo is the King of Tooro Kingdom in Fort Portal, Uganda's youngest and adorable king so far. Oyo who is in early 20s, like any other dot com Youth, is kind of person who never goes to bed till when his bottle is empty.
Oyo has been sometimes accused by the kingdom elders for abandoning his noble duties and spending most of his time in Kampala chopping money with slay queens.
But for heavens' sake, nobleness aside, Oyo is a dope gentleman with lit Swag….. Hangiriza Entale Ya Tooro!
4 Seilla Gashumba
Sheilla Carol Gashumba is one of the famous and riches female Ugandan TV presenters.
The NTV the Beat Cohost has however on several occasions' absconded duty as she is always nursing terrible hangover and thinking about the next plot to drink herself crazy.
It should also be noted that she was recently thumped by her father, Frank Gashumba for reporting home totally drunk and speaking a lot of broken English in front of her principled wealthy Daddy.
Gashumba and her Muginga, they are just inseparable like tea and Sugar.
3 Eighton Sente
You still remember the former Gagamel Crew Duo of the Eighton and Rain (Kiwoko Boys)? Well the Eighton is another smart bottle addict who never thinks of returning home till when he is fully activated.
The same way he has restlessly kept on the music scene with several amazing singles like Impossible, Munduwo, Bwondagako among others, Eighton has never parted ways with his V&A or Black Label bottles.
It's alleged that the singer often wakes up from deep sleep at home, gulps some rounds till when the nightshift mediation lights are turned on again.
2 Kent and Flosso (Voltage Music)
Besides singing dope Dancehall tunes, Kent Kojjo and Michael Flosso are the greatest drunkards of our generation. Whether in studio, Club, on the Road or at home, the boys will never separate with their bottles till when their heads starts rotating like electric motors.
In their super custom car(War bus), one might think it's a moving breweries company hijacked by Basummer from Moscow.
Killa Migino, Pull Up and Cheza Mama are most of the songs that make the Chubby Daddies swing into life with the brown skinned girls that always made it a point to escort the baddest boys in town.
1 Prof. Gilbert Bukenya.
Yes he is the former Vice president of Uganda and much known for still having a busy schedule both in politics, Academia and business world.
Although he will not party Monday to Monday, the elite senior citizen will make you forget about tomorrow once he steps on the dance floor.
He always parties with enough money, buys all sorts of drinks and ensures that he snatches every beautiful girl around to show that he is the only bull in the kraal.
Bukenya in his moods, you will need a bulldozer to get him out of the bar because he will never give up it he his fully charged.