Being a head of state is the highest position that a person can serve during their lifetime. This position not only comes with many responsibilities, privileges, powers as well as a fat bank account. Here are the 10 higly paid African leaders.
10. Ivory Coast: Alassane Dramane Ouattara $100 000 per year
With a reputation as a hard-worker, keen on transparency and good governance, Alassane Dramane Ouattara is an economist by profession.
Ouattara is the fifth president of Ivory Coast and has been president since 2011. He earns $100,000 which is about 360,000,000 (Three hundred sixty million shillings).
9. Libya: Ali Zeidan $105 000 per year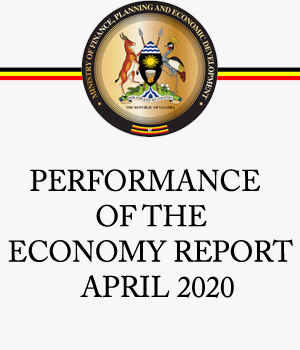 The former Prime Minister of Libya. He was appointed by the General National Congress on 14 October 2012, and took office on 14 November after Congress approved his cabinet nominees.
Zeidan was ousted by the parliament committee and fled from Libya on 14 March 2014 but still receives his salary.
He earns $105000 which is about shs. 378,000,000 (Three hundred seventy eight million shillings). This money doesn't include allowances and other presidential privileges.  
8. Republic of Congo: Danis Nguesso $110 000 per year
Nguesso has been the president of the Republic of the Congo since 1997; he was previously President from 1979 to 1992. He was marked for prominence and received military training in Algeria and at Saint Maixent, France before returning to join Congo's elite paratroop regiment. He earns $110000 which is Uganda shillings 396,000,000 (Three hundred ninety six million shillings).
7. Namibia: Hage Geingoba $110 000 per year
Hage Geingoba has been in office since 21 March 2015, he is the third and the current President of Namibia.
He gained a PhD in 2004 from the University of Leeds, in Britain. The president, who shares executive power with the cabinet, is limited to two five-year terms.
Hage earns $110000 which is Uganda shillings 396,000,000 (Three hundred ninety six million shillings).
6. Comoros: Azali Assoumani $115 000 per year
President of one of the smallest country in Africa, Assoumani has been in office since 2016.
Aged 57, Assoumani first came to power in 1999 after ousting acting President Tadjidine Ben Said Massounde in a coup.
He earns $115000 which is about 414,000,000 (Four hundred fourteen million shillings) take home  
5. Kenya: Uhuru Kenyatta $132 000 per year
Uhuru Kenyatta is the 4th and current President of Kenya, in office since 2013. He is the son of Jomo Kenyatta, Kenya's first president. Kenyatta is the fifth highest paid president in the continent.
In 2014 he took a salary cut and decreased his salary from $14 000 per month to $11 000 a move that slid him two positions behind his actual position.
He currently earns $132000 which is about 475,200,000 (Four hundred seventy five million, two hundred thousand shillings).  
4. Alegria: Abdelaziz Boufika $168 000 per year
Abdelaziz Boufika is a Moroccan-born Algerian politician who became president of Algeria in 1999.
Boufika is one of the wealthiest and highly paid president in Africa. He earns $168000 which amounts to about shs. 604,800,000 annually (Six Hundred Four Million, Eight hundred thousand shillings). This does not include allowances and other State House privileges.
3. Matamela Cyril Ramaphosa, South Africa
Matamela Cyril Ramaphosa is a South African politician and the fifth and current President of South Africa.
He became President following the resignation of Jacob Zuma.
Ramaphosa earns over $272 000 per annum that's about UGX 979,200,000 (Nine Hundred Seventy Nine Million, Two hundred thousand shillings) without some of the privileges.
2. Mohammed VI, Morocco: $460,000 per year
Formerly dubbed as the "king of the poor" for his attempts to lift Moroccans out of poverty when he took power in 1999, Mohammed VI earns around 68 times more than an average Moroccan citizen and his yearly salary is of MAD 4.6m – $412,000.
Translated to Ugandan Currency, this president earns shs. 1,656,000,000 (One Billion, six hundred fifty six million shillings) without presidential benefits.
1. Cameroon: Paul Biya $610,000 per year
The salary of Cameroon's President Paul Biya is probably the highest among African presidents. Biya, who has been the leader of the country since 1982 and has been dubbed "one of the world's worst dictators", is believed to be earn 359m Central African CFA francs $610,000. That is Ugandan shs 2,196,000,000 (Two Billion, one hundred ninety six million shillings).
Africa Review compared his salary to what an average Cameroonian earns and found the leader's annual income is about 229 times more than the average salary. In 2009, the leader sparked outrage after reports emerged of a 20-day holiday in France where he spent an average of $35,000 a day, totaling $700,000.
Till now, Biya still spends lavishly and was recently reelected for the 8th term in office in an election that the Cameroon opposition described as the worst of all times.
President Museveni
Putting allowances aside, President Yoweri Kaguta Museveni earns less than shs. 6 million monthly unlike his counterparts that get money that can easily be calculated after being measured on a weigh bridge.
This doesn't even give him an opportunity to surface among even the top 20 paid leaders because Africa's 20th highly paid is Zimbabwe's Emmerson Munangangwa who earns over $18000 annually. This figure is far more than the net salary of Uganda's Mugurusi.
However besides the net salary it should be noted that president Museveni never makes personal spending since all his expenses are met by State House, one of the most financed institutions in the country.
During the National Teachers' day celebrations in 2017, Museveni complained about his salary being too little but since then, he has never influenced the August House to consider an increment but only occasionally brags of having his successful livestock farm that earns him all the money he needs.
To be continued….