The Age limit removal court hearing at the Supreme Court in Kampala has this evening been concluded.
This followed the petition filed by Uganda Law Society, lawyer Male Mabirizi and 6 opposition MPs led by Winnie Kiiza challenging the decision by the Constitutional Court sitting in Mbale to uphold the scrapping of the presidential age limit clauses from the Constitution.
On Tuesday, appellants asked the Supreme Court to annul the constitutional amendment law that removed the 75-year presidential age limit clause that paved way for life presidency in Uganda and allowed President Museveni to contest in the next general elections in 2021.
In defense, Attorney General William Byaruhanga told the Court that what parliament did was right because it derived power from the Constitution.
Byaruhanga added that the move was not aimed at favouring the Head of State to stay in power citing that despite Museveni being more than 75 years by 2021, the amendment gave more powers to people to exercise the rights to either vote him out or in.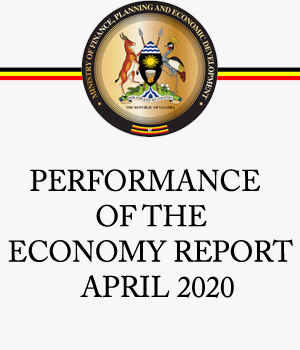 "My lord, amending the age limit was good because it gave the widened the pool of choice for the people to choose a leader. This will enable people more freedom to exercise their sovereignty on which person to lead them." Attorney General stated.
He however asked court to throw out Lawyer Mabirizi's appeal citing that it was filed before the ruling was passed therefore impacting that Mabirizi filed about information that he never knew.
In protest, Lawyer Mabirizi has threatened to run to the East Africa court if the Supreme Court fails to submit a fair ruling on the matter.
This supreme court hearing is being handled by 7 judges including the Chief Justice Bart Katureebe, Paul Mugamba, Stella Amoko Arach, Ruby Apio Aweri, Jotham Tumwesigye, Eldad Mwanguhya and Lillian Tibatemwa Ekirikubinza who are all supposed to give their individual rulings before six months elapse.