Former presidential aspirant Dr. Abed Bwanika has revealed that the opposition will never successfully defeat the ruling National Resistance Movement (NRM) government unless a serious alliance is formulated.
Speaking while appearing on CBS FM this Saturday Morning, Bwanika stated that understanding that point is the reason why he decided to join the Democratic Party together with SDP party led by Hon. Mike Mabike.
According to Bwanika, the opposition is better positioned to win any position in the country only that the good moves are pulled back by greedy tendencies of fronting several opposition candidates on same position something that gives an advantage to the ruling party.
The People's Democratic Party (PDP) president says several opposition parties have strongholds in different parts of the country, therefore introducing a good power sharing deal can do miracles of divided opposition.
"We all know that Democratic Party (DP) is the leading opposition party in the central region, Its wise if we let all candidates from be from the popular DP because the more other parties continue fronting other candidates, we end up Creating an opportunity for the NRM to win." Bwanika said.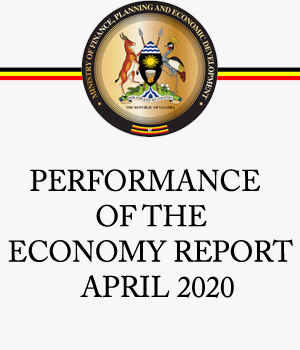 He added that there is no doubt, the Forum for Democratic can put mega emphasis to toe the west, East and some other parts of the North together with the veteran Uganda People's Congress (UPC).
However these points were immediately questioned by Mukono municipality Member of Parliament Hon. Betty Nambooze who wondered why such good ideas were being discussed by minority parties leaving out big parties like FDC.
Nambooze noted that Bwanika's pressure and speed is too high, citing that there is no need to rush because they will end up spoiling a good ideas due to the uncontrolled excitement that has caused aroused suspicion.
"You can't be talking of making Coalitions and you leave about big and key players like Gen. Mugisha Muntu's faction, and the Forum for Democratic Change, among others. It's true we all need each other in this struggle but we can't expect to have a united opposition at the end when we are not together in the beginning. We need to be on the same pace, reduce your speed my brother." Nambooze implored.
Earlier this week, the Opposition Peoples Democratic Party (PDP) and Social Democratic Party (SDP) have joined the Democratic Party (DP) to form what they dubbed a formidable 'opposition block'.
Before the union, SDP was led by former Makindye East MP, Mr Micheal Mabiike while PDP was commanded by Pastor Abedi Bwanika.
DP president, Mr Norbert Mao told journalists in Kampala on Tuesday at the party headquarters, where the unity move was announced, that the door is open to other democracy-seeking forces to join the party ahead of the 2021 general elections.