Last evening, President Yoweri Kaguta Museveni presided over the official opening of the new the Uganda Revenue Authority Towers in Nakawa, Kampala.
Speaking during the event, Museveni congratulates URA for getting out of rent slavery.
He noted that this 22-storeyed building is a truly Ugandan project. It was fully financed by the government, constructed by a Ugandan firm and is furnished by a Ugandan-owned furniture mart.
"The Government is also undertaking to build a campus to house central government offices although it is being delayed by some elements within the system, who shall be defeated." Museveni stated.
Speaking about the economy, where the URA is a key player, Museveni stated that as a guerilla leader, he benefited from the inefficiencies of the East African customs systems then, which enabled me smuggle guns across borders.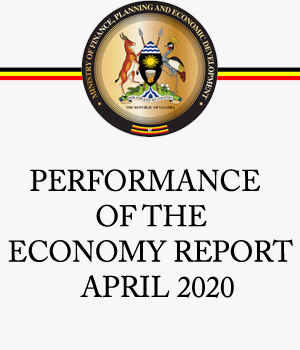 "The inefficiencies were facilitated by a mixture of technological incapacity but also the human resource due to illiteracy and corruption. It is why when we came to power, I went on an integrity hunting mission to fix the loopholes." He added.
He added that it was integrity and patriotism that we considered as we staffed and set the foundation of URA and because of this our country's revenue collection has tremendously improved.But the struggle to improve still stands.
"As a nation, there are no qualms on the growth and improvement of the human resource, but we insist on integrity and patritotism as well. Anybody that falls short on those standards is dispensable." Museveni said.
He also noted that, "In terms of technological advancement, I am pleased to see the growth in the institution's operations. The war that this institution is engaged in is one of our survival, and growing our capacity to actualize self-sustenance. The job of URA is to facilitate the growth of our economy, not to stall it with beauracracies and corruption. As such, business people, investors, and all other taxpayers must receive premium service at this one-stop centre."