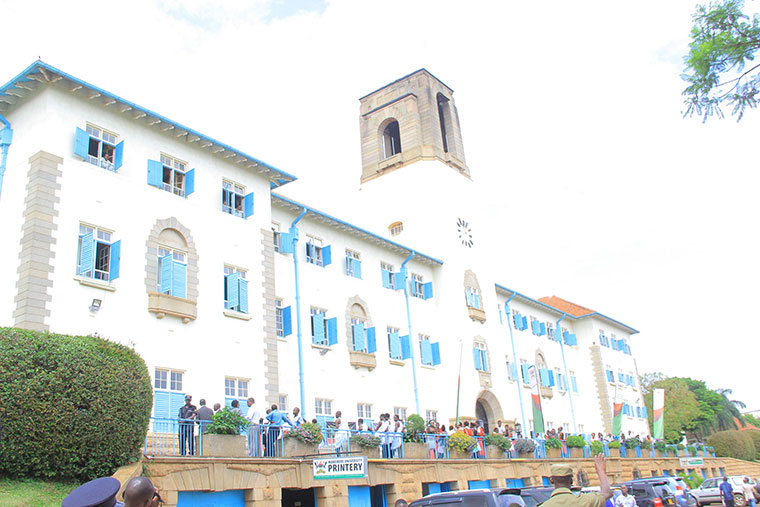 Student leaders at Makerere University have given management a 48-hour ultimatum to solve their issues with lecturers and carry out the lectures.

During an emergency Makerere University Special Guild Sitting that took place in the Main Building Senior Common Room on Wednesday afternoon, the students promised to strike in case the university does not solve its issues..

The students also rejected the newly gazetted students' regulations to guide the guild elections.
Much more, the student leaders condemned the university management for suspending of students, intimidation through heavy military deployments on campus, and lack of lectures.

The new Makerere University Guild Elections regulations bans rallies in Halls of residence, restrict campaign days and tag financials as requirement for standing for leadership positions.