Besides the two foreign nationals, (Oliver Prentout, a French national and Annie Tabura, a Rwandan national), security agencies have also arrested and thrown out Ms. Elsa Muzzolini, MTN General Manager Mobile Financial Services for 'compromising' the country's national security.
According to Police, security agencies in close coordination with immigration officials have for long been investigating these officials who work with MTN, a leading Mobile Telecom Company over their engagements in acts which compromise National Security.
"We want to commend the Directorate of Immigration and citizenship control for strengthening the screening procedures at all border points. We strongly believe that deportation of two foreigners, who were using their employment as a tool to achieve their ill motives, has enabled us disrupt their intended plans of compromising out national security," Namaye said.
However according to investigations made by this website, the plot to net these officials started mid last year after Internal Security Organization (ISO) and CMI officials raided the MTN data center in Bugolobi.
According to our source, the findings indicated that the fired company employees had been hired to spy on the top government officials including the Head of State, Uganda People's Defense Forces (UPDF) Generals, Minsters and all allegedly reporting to the former IGP General Kale Kayihura.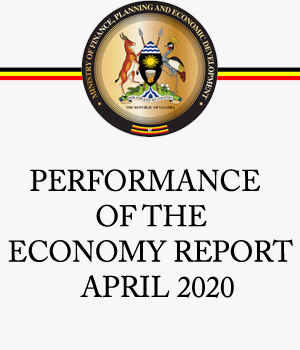 Its said that after the breakdown of Gen. Kayihura's roots, information spilled on how he was being used to monitor and track officials for the benefit of the neighboring country.
"It's so surprising and embarrassing that all this plot and conversations were aimed at overthrowing president Museveni's government. I can tell you now, Mzeei (Museveni) is very bitter, that is why we had to swing in serious action." Our source revealed.
Its also said that before netting these officials, its said that the Fountain of Honor made a number of calls the president of South Africa H.E Matamela Cyril Ramaphosa, who is one of the biggest shareholders in MTN, narrated to him the entire saga and was immediately given green light to act accordingly.
However after the bad news reaching the controversial neighboring State that had invested a lot of resources in the aborted deal, it's said that bad blood instead vented with their agent (KK) for alleged failure to execute their mission correctly and fast.   
That neighboring State has till now protested the deportation of their national by the Uganda government.
Background
It should be noted that when the mega operation was carried on the MTN Data center in Bugolobi last year, allegations ranging from evading tax, getting Kaweesi murder and refugee repatriation recordings were on the hype something that aroused  bad blood between president Museveni and the entire MTN fraternity something that even forced him to call for the delay their license renewal.    
Months after the historic renew, the same company is reappearing in another controversial saga something that may not end well for Uganda's leading telecommunication company.
However according to our sources, the MTN top officials are working tooth and nail to see that the escalating gap between the company and the state is bridged as soon as possible.