A disgruntled parent at Green Hill Academy has detailed how the luxurious school bosses cheat Ugandans despite the 2018 poor PLE performance.
Fridah Tindyebwa who claims to be a parent at Green Hill Academy parent for 10 years has demanded for resignation of the school bosses for the inhumane acts and fraudulent activities where they ask for exorbitant fees which are not reflected in the final results.
Below is her story:
Hearing all this poor performance saga of Green Hill Academy, I point my issues directly to you JV Maraka. Green Hill Academy is a power house first class school were sons and daughters of the most comfortable parents go, why would it perform poorly with all this a lot of school fees parents pay? How can schools simanya Kakooge, Kayunga, Nakasongola etc get 4s and Green Hill just one 4? Tuli kuki wano? JV Maraka your killing the school by being money minded
In the corridors, teachers are complaining that you are not paying them well and in time, you give a lot of home work to our children, you make class almost impossible by children arriving at 6 am and class starting at 6.45 am, what is all this nonsense? Fellow parents wake up 4 am every single day panicking to drive quickly and not get their children locked out before 6.45 am when class starts. Look at the nursery class, babies coming at that time, are you really fair to our children or is your mission to frustrate their school life? By the way, that is one of the main reasons the learners are not performing, they are stressed, they go home late and arrive very early, no resting time at all.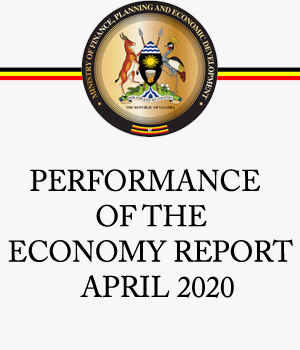 No sports routinely for our children all you do is work…..work…work….our children need to conduct co curricular activities, relax, do more practical things rather than work….work….work….
Doing this homework is a menace, a child has to write the questions first in the book, again also write the answer, that is double working and malice including time wasting for that matter. Why not give papers and children write answers directly? In UNEB PLE is there such a thing of replicating questions on paper then answers?
All you are doing is sending us circulars of increment in school fees by shs 200.000 from the previous fees. You are only looking at this school as an income generating avenue and forgetting academics. The best performing schools do not give that much lousy homework of yours, children go to school by 8 am and are not minding about increasing school fees like you.
This head teacher of yours called Kirinya, just under looks parents who pay him and swinging in chairs of the office. My friend Kirinya, this is the time you should resign otherwise tubakooye. Kirinya style up, you are not special and tewelaga, that school is not yours
Parents in this school, let us protest against this increment in school fees that JV MARAKA and Kirinya made. Let the children go to school by 8 am, this business of 6.45 am should stop.
I had forgotten, you say all fees should be paid at once and no bitundu, who are you? Are you really human beings mbu no bitundu? Don't you ever have bad times and borrow money from banks or even money lenders? Do you always do up right purchase of everything? Mutuviire ku ssomero lya baana baffe and make things better. Pay teachers well, all teachers are running away unhappy. I have heard of some key chief examiners formally at Green Hill run to other schools for better pay. What are you up to?
Pick me up at my offices at the new URA offices if you want naye tubakooye