Embattled Rubaga North County MP Moses Kasibante is crying foul saying Speaker of Parliament is biased and unfair to designate him on a committee he did not apply for.
Parliament on Tuesday through party whips embarked on designating MPs to different standing committees in accordance with Rule 155 of the Parliament Rules of Procedure.
During the process, Speaker Rebecca Kadaga through Kabale Municipality MP Andrew Aja Baryayanga designated Kasibante as a member of the committee on Appointments yet the Independent but FDC-leaning MP had late last year been appointed as COSASE vice chairperson awaiting approval of the House and the Speaker who is the whip of all Independent MPs.
At the same time, Opposition Whip Ibrahim Ssemujju Nganda (Kira Municipality) insisted and maintained Kasibante as COSASE vice chair. He further took to the floor on procedural matter requesting Speaker to withdraw Kasibante from the Appointments Committee and allow him serve on COSASE.
However, Kadaga declined to accept Ssemujju's request and insisted that "Kasibante will remain at the Appointments committee."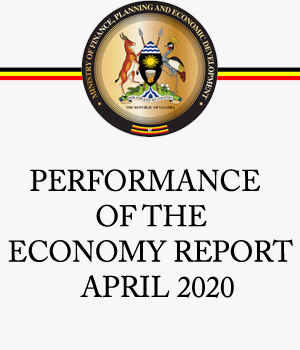 On Wednesday while addressing the press conference along with Leader of Opposition (LoP) Betty Aol, Kasibante said that he has never applied to sit on the Appointments committee and insists that he requested to remain on COSASE.
"It is even a big surprise for somebody to even allege that I ever applied to be a member of the Appointments Committee. It was a surprise to me yesterday[Tuesday] when the Dean of the Independents put my name on his list," Kasibante said.
He added, "First of all I actually don't subscribe to the Independents forum. Our practice here, an independent MP chooses which side to ally with. From day one, I chose to apply with the Opposition. I am actually independent of that forum. Majority of those members are NRM members, I chose to align with the Opposition. I have never indicated anywhere and as the Rules indicate, the Speaker only facilitates my choice, I have never indicated that I want to belong to the Appointments Committee. I indicated to the Clerk that I wanted to remain in COSASE."
Kasibante said that Appointments committee is one committee he will never wish to sit on. Speaker Kadaga is the chairperson of Appointments committee.
"I have my reservations with it (Appointments Committee) and actually in my lifetime at Parliament, it is one Committee that I don't intend to have as my choice," he said.
Meanwhile, LoP Aol said that the opposition has been seeking an appointment with Kadaga to seek explanation about the designation.
"We still don't know, whatever the problem is, we will have to go to her and understand because Kasibante as a Member of Parliament has his rights. If there is something not known to us, she will tell us why she still insists on Appointment Committee. We still hope this isn't so special, we wait to hear from her," Aol said.
Mukono Municipality MP Betty Nambooze said that when they meet the speaker, the latter will be asked to explain the mix up despite the fact that the two parties had met prior to the designations.
"When our team meets with Speaker, we would want to know where the mix up came from her. Before the names were read out, the Opposition, NRM Chief Whip and Speaker had a meeting and knew about these names," Nambooze said.