The fall out between former minister Maj Gen (Rtd) Jim Muhwezi Katugugu and President Yoweri Museveni has deepened after the latter blacklisted the former for a possible cabinet reappointment.
According to sources, Museveni henchmen had approached him to convince him to reconsider Jim Muhwezi who is currently grassing, for the imminent cabinet appointment. However, Museveni immediately turned down the request saying that Jim orchestrated divisionism and fights in Rukungiri district that made the NRM candidate lose in the Rukungiri by-election. Apparently, Museveni is also still very bitter with Muhwezi for directly fighting NRM party flag bearers in Rukungiri. Sources say that Museveni said he cannot bring back Muhwezi to cabinet, but rather post him for an ambassadorial appointment.
In last year's dossier, Museveni outlined four major factors that are forcing the mighty NRM party to crumble and among include some NRM leaders whom he accused of taking sides in the intra-NRM competitions that as a result even costed the party some by-elections. In particular, Museveni singled out Gen Jim Muhwezi who is reportedly fighting NRM flagbearers thus dividing the party.
"When, some weeks ago, I met the confused Catholic Priests, led by one Katsigaire, they were bitterly complaining about Major General Jim Muhwezi's bias, or opposition to, Hon. Paula Turyahikayo and yet she was the Movement flag bearer. Apparently, Jim fought her in the primaries and, even after she won the primaries, the priests were alleging that the Jims promoted an Independent against her. When I met Leaders at Ntungamo, I criticized this," Museveni said.
He added, "I had criticized this tendency in the past. When Hon. Janet K. Museveni developed interests in competing in Ruhaama, I first opposed the idea totally until the Local elders insisted. Even, then, I could not support her in the primaries. It was only after the primaries, that I supported her as a flag bearer. Politics is scientific, not emotional."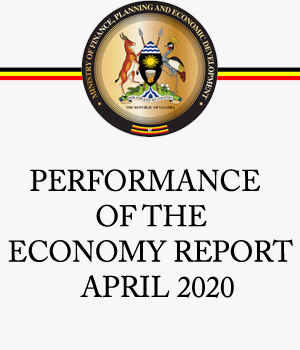 Museveni said that Ugandans should only support what is politically correct and eject any subjectivism.
"Any leader who does this, must be held accountable. NRM leaders trying to impose candidates on the members of the Party must stop. The NRM leaders should accept any person the members elect fairly," he said.
Museveni also listed other bottlenecks that are destroying the NRM party and among others are; the problem of lack of thorough preparation, leaders not linking with the economic interests of the Local people in a systematic way.
Sources say that whereas Muhwezi has been trying to win Museveni's favour, the old man with a hut seems not to be convinced enough that Muhwezi should bounce back to cabinet. Muhwezi is a little bit disappointed considering that he is among the few former ministers who are still jobless while Museveni has appointed majority to juicy positions. Apparently, he is trying hard to catch Museveni's eye for a cabinet re-appointment.
Jim was minister for Information and National Guidance up to 2016. Between 1994 and 1995, he served as a member of the Constituent Assembly that drew up the 1995 Ugandan Constitution. From 1996 until 1998, Jim Muhwezi served as Minister of State in Charge of Primary Education. He was appointed Minister of Health in 2001, serving in that capacity until 2006.