The Speaker of Parliament, Rebecca Kadaga, has given the Attorney General up to Thursday, 31 January 2019 to present a statement to Parliament regarding the court process related to the issuance of the new East African electronic passport.
"The Attorney General should present these pleadings so that we study them and take a decision. If the debate is subjudice, we will leave it," Kadaga said.
The Speaker made the directive after Internal Affairs Minister, Gen. Jeje Odongo said that a statement he was to present to Parliament would interfere with court proceedings.
Gen Jeje Odongo was scheduled to present a statement in response to concerns raised by Hon. Nsereko Muhammad (INDP, Kampala Central Division) on the refusal to obey the ruling of the Speaker to stay the issuance of new passports pending an update to the House.
Nsereko raised the matter in December last year leading to a debate by MPs over the migration from the machine readable passport to the e-passport without presenting the treaty that implemented it to the House.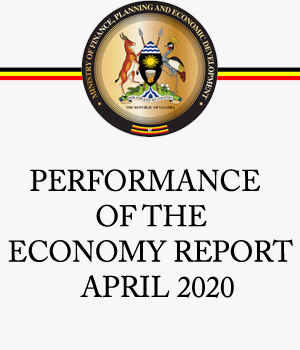 The Internal Affairs Minister expressed concern over giving a response on the matter owing to the fact that a one William Aboneka and the Center for Constitutional Governments had filed a case in court querying the issuance of the new passport.
"My attention was drawn to the fact that a concerned citizen had taken Government to court. This case is now against the Attorney General and will be determined by March this year," said Jeje Odongo.
Kadaga said the matter of issuance of the new passport is of great concern to Parliament.
"We wanted to know where you got the authority from. The treaties were not laid here and no one came here to tell us that you had undertaken that activity," said Kadaga.
Nsereko concurred with the fact that the Speaker ought to study the pleadings before court and take a decision thereafter, but noted that other concerns including Ugandans in the diaspora, who are stuck with old passports, could be addressed in the meantime.
"We would not like to prejudice the proceedings in court or act in contempt as Parliament but other people who are stuck in the diaspora should not be an issue to be determined by court," Nsereko noted.