Mid last month , the Opposition Peoples Democratic Party (PDP) and Social Democratic Party (SDP) joined the Democratic Party (DP) to form what they dubbed a formidable opposition alliance (DP Block).
That day, DP president Norbert Mao told journalists at City House, the party headquarters, that the door is also open to other democracy-seeking forces to join the party ahead of the 2021 general elections, but was this statement genuine?
According to our preliminary investigations, the coming together of these parties was aimed at confusing the Musician turned politician Hon. Kyagulanyi Robert Ssentamu alias Bobi Wine.
In an exclusive interview with one of the top 'DP Block' members, this deal is one of the fragile moves that faded leaders are trying to launch in order to remain relevant.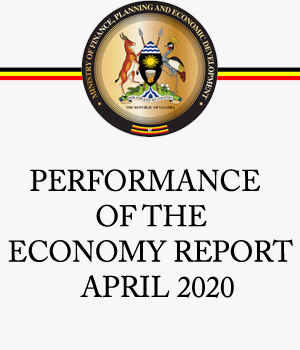 "Everything is to see that Bobi Wine does not join former Forum for Democratic Change party president Gen. Mugisha Muntu who seemed be getting closer to him than any other person. DP, Abed Bwanika and Mike Mabike have nothing new to offer as far as 2021 is concerned so they need someone to revamp them politically." He revealed.
It is said that if they let Bobi Wine freely join Gen. Mugisha Muntu's faction or the FDC gives him way to hold the opposition's flag, it would be hard for them as leaders heading parties without much following to benefit from the Bobi Wine Triumph. That's why they had to and connive with DP and so that they can easily negotiate their reward and remain relevant on the flipping political arena.
It should be noted that regardless of the fact that DP is the oldest party in the country, they currently have no body popular and reputable enough to shake scene as a presidential candidate, as the general election looms.
For starters, Putting in consideration top leaders like President Mao and Vice Fred Mukasa Mbidde, they are all busy working hard to win parliamentary seats ( Gulu and Masaka municipality respectively) leaving the top most race for others. Among the people that joined the caravan (DP Block) Hon. Mike Mabike former Makindye East lawmaker was left the seat to contest against Elias Lukwago in 2011 mayoral elections, he lost miserably, run back to Makindye East to reclaim constituency that had already been taken ruling party's John Simbwa but after the hotly contested race, Mabike and Simbwa were all displaced by FDC's Ibrahim Kasozi who is said to be incredibly performing well both the August House and the constituency.
For Abed Bwanika's case, he has contested for the country's topmost job for three consecutive times and seems not be gaining or but slightly losing even the little percent he had something that has forced him to change direction. As far as 2021 is concerned, PDP president Bwanika will not come as a presidential candidate but instead plotting to unseat NRM's Bukoto South lawmaker Hon. Hajji Mbabali. This leaves them with no option but to flip their hands under the fastest raising political figure Hon. Kyagulanyi who has already declared his ambitions to go bear knuckles with the 3 decades leader.
Early January, Gen. Mugisha Muntu successfully registered his political party ( Alliance for National Transformations- ANT) a party that has been described by analysts as a promising one that can easy swallow members from the ruling party and bind together the several opposition groups ( Wider Opposition).
However in fear of being swallowed, Mao, Bwanika and Mabike rushed to join hands so that they can divert Bobi Wine to be their flag bearer, leaving Gen. Muntu's faction aside yet his team seems to be stronger than newly formed DP Block.
Bobi Wine as a straight forward politician, he has not yet declared which faction he will form alliance with but liberally, it would be a wise move for him to remain on a neutral ground so that he can win support of the wider opposition sympathizers and the liberals that wish to see another person (A muganda, Catholic, Ghetto Boy, Civilian and Rastafarian) holding Museveni in the corner.
Recently, Dr. Abed Bwanika revealed that the opposition will never successfully defeat the ruling National Resistance Movement (NRM) government unless a serious alliance is formulated.
Speaking while appearing on CBS FM on Saturday 19th January, Bwanika stated that understanding that point is the reason why he decided to join the Democratic Party together with SDP party led by Hon. Mike Mabike.
According to Bwanika, the opposition is better positioned to win any position in the country only that the good moves are pulled back by greedy tendencies of fronting several opposition candidates on same position something that gives an advantage to the ruling party.
The People's Democratic Party (PDP) president says several opposition parties have strongholds in different parts of the country, therefore introducing a good power sharing deal can do miracles of divided opposition.
"We all know that Democratic Party (DP) is the leading opposition party in the central region, Its wise if we let all candidates from be from the popular DP because the more other parties continue fronting other candidates, we end up Creating an opportunity for the NRM to win." Bwanika said.
He added that there is no doubt, the Forum for Democratic can put mega emphasis to toe the west, East and some other parts of the North together with the veteran Uganda People's Congress (UPC).
However these points were immediately questioned by Mukono municipality Member of Parliament Hon. Betty Nambooze who wondered why such good ideas were being discussed by minority parties leaving out big parties like FDC.
Nambooze noted that Bwanika's pressure and speed is too high, citing that there is no need to rush because they will end up spoiling a good ideas due to the uncontrolled excitement that has caused aroused suspicion.
"You can't be talking of making Coalitions and you leave about big and key players like Gen. Mugisha Muntu's faction, and the Forum for Democratic Change, among others. It's true we all need each other in this struggle but we can't expect to have a united opposition at the end when we are not together in the beginning. We need to be on the same pace, reduce your speed my brother." Nambooze implored.