The proprietor of the defunct Crane Bank Sudhir Ruparelia has revealed how Bank of Uganda (BoU) fraudulently took over his Shs1.8trillion Bank at midnight.
Sudhir was on Wednesday appearing as a key witness in the ongoing BoU probe on closure of 7 defunct banks by the parliamentary committee on Commissions, Statutory Authorities and State Enterprises (COSASE).
In the presentation signed by the money mogul-Sudhir and the Ruparelia Group of Companies chairman, Board of Directors, Joseph Biribonwa, BoU took over Crane Bank on 20th of October 2016 at 11.49pm in a manner that was "illegal, unfair and unprofessional."
In his remarks to the committee, Sudhir sought that BoU returns the bad book that was handed over to Dfcu that is valued at Shs570bn.
Sudhir also wants BoU to return all the money that they [shareholders] advanced to CBL as shareholder loans. Sudhir said that prior to take over the shareholders lent CBL $8m and after take over the shareholders remitted $15.5m to BoU bringing the total to $23.5m.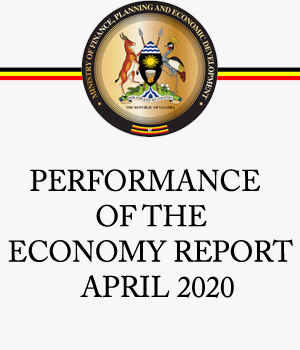 "We want a market valuation to be conducted of the assets and liabilities that were sold to Dfcu because to date, no one knows the list and values of the assets and liabilities sold to Dfcu. Any excess value to the assets should be returned to CBL," Sudhir said.
Sudhir said that at the time of takeover, Dfcu got 46 branches, became the 3rd largest bank overnight and also got deposits worth Shs1.3trillion including 600,000 active accounts.
Crane Bank boss also revealed that Dfcu assets increased by 67% after Crane Bank having risen from the worth of Shs1.8trn to Shs3trn.
"As shareholders, we want accountability for the money that BoU claims it purported to have injected into CBL. We also want the receivership to be terminated and the company (Crane Bank) should be returned to its shareholders," Sudhir said.
Biribonwa told the committee that indeed around 2014-2015, there was a downturn in the economy which affected the Central Bank Rate (CBR) and led to increase in interest rates by commercial banks which forced a number of customers to default their loan obligations. This crisis resulted into Crane Bank's capital inadequacy prompting BoU to hastily take over and sell the Bank to Dfcu without exploring other options as stipulated by the Financial Institutions Act.
In his report, Biribonwa faulted BoU for frustrating Crane Bank's efforts to recapitalize including their efforts to bring strategic investors and borrow a loan from the Central Bank for recapitalization.
"BoU did not support but actively frustrated the efforts of Crane Bank shareholders to bring strategic investors. The Central Bank instead opted for a sale of assets and liabilities of Crane Bank. Buyers were invited to bid on 12th December, 2016 and bids were closed on 20th December 2016," Biribonwa said adding that BoU deliberately frustrated other bidders and preferentially selected Dfcu Bank as the buyer.