Renowned social and political analyst Dr. Abdu Noor Kaliisa has said that first son Lieutenant General Muhoozi Kainerugaba has more chances to be president of Uganda than Kyadondo East Member of Parliament Hon. Ssentamu Robert Kyagulanyi aka Bobi Wine.
Speaking while appearing on NBS Television, Kaliisa noted that though Muhoozi may not be president immediately after his father ( president Yoweri Kaguta Museveni), at least he is well positioned and learned enough to become second president.
He says Bobi wine is a good mobiliser but lacks political capital to take over the countries topmost job thereby advising to rally behind Mugisha Muntu, since he is better positioned than him.
Gen. Mugisha Muntu is the former FDC President of Uganda's leading opposition party as well as Uganda's most honored commander of the National Force (Uganda People's Defense Forces –UPDF).
Muntu now leads the New Formation (Alliance for National Transformation-ANT) that was recently registered as a political party by the Electoral commission of Uganda.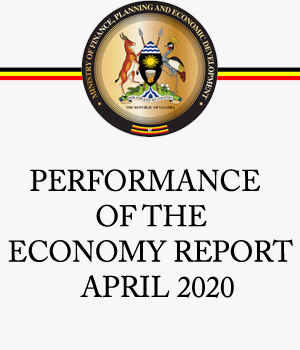 Dr. Kaliisa notes that Gen. Mugisha Muntu has a profound legacy and unquestionable qualities that can lead the Pearl of Africa compared to Bobi Wine.

"He knows the truth and he knows what to do. I said anyone who is not a General will never lead this country. Any person who has no attachment to any political party has no chance." Kaliisa noted.
This comment follows the comment where the self-styled Ghetto Gladiator revealed his intensions to contest against President Yoweri Kaguta Museveni.
According to Bobi Wine Bobi Wine, in his fight against President Museveni he cites the analogy of the biblical David and how he slew the giant Goliath.
David, a mere weak shepherd used a sling shot to kill the undefeated giant Philistine warrior, Goliath, giving Israelites a victory they never anticipated.
"I love to draw inspiration from Holy books. When you open your Bible on a Sunday morning and come across this- 1 Samuel 17:45-51," Bobi Wine said on Sunday.
He quoted David telling Goliath, "You come against me with spear, javelin and sword, but I come against you in the name of the LORD Almighty, the God of the armies, whom you have defied. This day the LORD will hand you over to me, and I will strike you down."
"Today I will give the carcasses of the Philistine army to the birds of the air and the beasts of the earth, and the whole world will know that there is a God. All those gathered here will know that it is not by sword or spear that the LORD saves; for the battle is the LORD's, and he will give all of you into our hands."