Renowned American jazz saxophonist Kirk Whalum is returning to Uganda to perform at the Rotary Blood Bank fundraise concert.
The charity concert slated for March 7, 2019 at Kampala Serena Hotel is meant to raise funds towards equipping the Rotary Blood Bank at Mengo Hospital that was operationalized two years ago.
While addressing a press conference on Monday, Dr. Emmanuel Katongole, the Chairperson of Rotary Blood Bank initiative said that the charity concert is intended to raise $640,000 (about Shs2.3bn) to furnish the Mengo Blood Bank with equipment which will enable the facility to test, process and pack safe blood before it is transported to different health facilities.
Several corporate organizations such as MTN Uganda, Stanbic Bank, Vision Group and the Institute of Corporate Governance Uganda among others have teamed up to make this a reality.
"This year after our initial success [of constructing a blood bank], we decided to buy equipment that can collect, process, pack and distribute blood at Mengo instead of taking it to Nakasero national blood bank. This time we are bringing jazz saxophonist Kirk Whalum to come and help us raise money because when we approached him, he showed conviction to help raise blood to save lives," Katongole, who is also the CEO of Cipla said. Kirk Whalum who performed during the installation of late Nelson Mandela and Bill Clinton will be returning to Uganda after his first appearance in 2015 for the Nile Gold Jazz safari.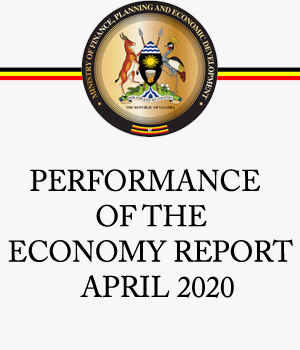 In 2013, Rotary Clubs under the leadership of the then District Governor, Katongole hatched the idea of constructing a blood bank at Mengo Hospital to complement the current existing National Blood Bank in Nakasero. The facility reportedly cost about $1.3m according to Katongole.
"The facility has been working for the last two years collecting blood and taking it to national blood bank for processing, packing before it is returned for distribution. So we have thought it wise to acquire this equipment at about $640,000 so that we can sort, process, pack and distribute this blood ourselves," he said.
Stanbic Bank CEO, Patrick Mweheire rallied other corporate organizations and the general public to join hands with them in the fundraising concert where Rotary Club in partnership with other companies will launch the "One Drop of Blood initiative" which is geared at ensuring constant availability of blood in health facilities.
"I thank Rotary for pitching this idea to me and in fact it took me 5mins to understand the importance of blood in this country. Often times we put government to task for solutions yet sometimes private sector can find these solutions. Let us join hands to ensure that the issue of blood shortage can be dealt with once n for all," Mweheire said.
MTN Uganda CEO Wim Vanhelleputte applauded Rotary Uganda for addressing this critical need in the country's health sector and urged the public to donate blood.
"I invite all my other CEOs, companies and the general public to join and come and donate blood. It is a small gesture but it can save somebody's life because we do not have capacity to produce blood, so it is our own initiative to avail it," Win said.
According to Katongole, Uganda has a requirement of 35000 units of bloods but the country is only able to 250000 bringing it a shortfall of over 20%. During the presser, MTN Uganda and Stanbic Bank handed over Shs75m each for the cause.