The Minister of State for Tourism, Hon Godfrey Kiwanda has refuted media reports that he is promoting a campaign aimed at using curvy women as a tourist attraction.
In his statement during on Wednesday, 13 February 2019, Kiwanda said that his participation at the launch of the contest was to support a beauty standard which is in line with the country's native cultural preferences and not using curvy women as tourist attractions.
"I do strongly believe that women just like men should not be taken as commodities. There are some people who have been insinuating that I said tourists would come to see women with curves; on the contrary, I meant tourism begins with the people," said Kiwanda.
Kiwanda recently launched a beauty pageant whose aim is to organise a beauty pageant for curvy women. The media quoted Kiwanda as saying that the pageant is a strategy to promote the tourism industry, and will involve sexy curvaceous women.
In Parliament, Kiwanda who quoted the story of creation in Genesis Chapter 1 of the Bible said that the idea of appreciating people is not evil since it started with God.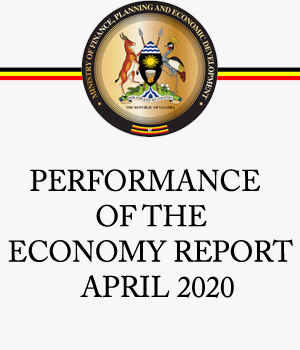 "After the creation of man and woman, God looked at them and appreciated his work; when we appreciate the goodness in us, we are also praising God," said Kiwanda.
The Minister's statement received mixed reactions from Members of Parliament.
The Minister of State for Housing, Hon Chris Baryomunsi cautioned the media against misrepresenting information.
"What Kiwanda said was that tourism involves people and he went graphically to describe the different ways that Ugandans dance. At no point did he say that curvy women should be used as tourist attractions," said Baryomunsi.
Hon. Elijah Okupa (FDC, Kasilo) applauded the Minister for his contribution to the tourism sector saying that the number of tourists visiting the country had increased since he became a minister.
"This is not the time for us to attack him; we should instead encourage him. If he made any mistake, we should not be fast to criticise him," Okupa said.
Hon. Elizabeth Karungi (NRM, Kanungu district) said that what the Minister did is good for the country's tourism sector.
"For many years in Uganda, the beauty contests have been for skinny ladies while the curvy women had never been recognized. I want to encourage the Minster to continue because there are people who admire the curvy women," said Karungi.
Hon. Hellen Grace Asamo (NRM, PWD Eastern) said that the constitution gives Ugandans the right of expression and association.
"I don't think the women who registered for the contest had anything wrong with them and it is not the Minister who registered them. How I wish there would be a very big contest for the PWDs," said Asamo.
Rubanda MP, Hon. Prossy Akampulira Mbabazi said that whilst the Minister's motive for the Tourism Ministry is good, he should desist from describing women's bodies.