Within a period of one month, the government has deported about four top MTN Uganda mangers over a thread of issues.
Wim Vanhelleputte, the Belgian was deported last Thursday on the orders of the Internal Affairs minister, Gen Jeje Odongo making him the fourth employee of the company to be a prohibited immigrant declared under section 52 (g) of the Uganda Citizenship and Immigration Control Act.
Among the deported employees is the Italian Elsa Mussolini, the former general manager for mobile finance services, French national Olivier Prentout, who was the chief marketing officer at MTN Uganda and Rwandan national Annie Bilenge Tabura, the general manager sales and distribution.
The section among others, stipulates that a person shall be declared a prohibited immigrant as a consequence of information received from reliable sources and confirmed by the minister or by the commissioner to be an undesirable immigrant.
Due to this saga, MTN immediately Reacted by appointing Gordian Kyomukama who was serving as the chief Technology officer to replace the embattled Belgium boss as the acting chief executive officer (CEO).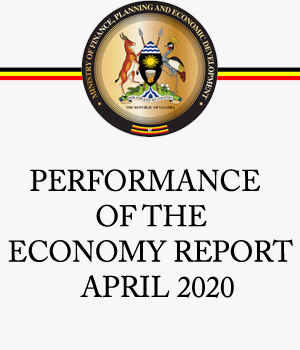 According to sources, security agencies have been investigating a number of foreign nationals over their engagement in acts that compromise national security. The investigations that even swallowed MTN Chairman Charles Mbire who was summoned and grilled by the Military Intelligence have since been labelled classified and still ongoing under the leadership of the deputy inspector general of police Stephen Sabiiti Muzeeyi together with the sister security agency bosses.
MTN is also accused of under declaring their initial assessment of $100m to $53m, repatriating a lot of money to foreign countries among others.
"We want to commend the Directorate of Immigration and citizenship control for strengthening the screening procedures at all border points. We strongly believe that deportation of foreigners, who were using their employment as a tool to achieve their ill motives, has enabled us disrupt their intended plans of compromising out national security," Polly Namaye the Deputy Uganda Police Force Spokesperson said.
It should be noted that when the mega operation was carried on the MTN Data center in Bugolobi last year, allegations ranging from evading tax, getting Kaweesi murder and refugee repatriation recordings were on the hype something that aroused bad blood between president Museveni and the entire MTN fraternity something that even forced him to call for the delay their license renewal.
However regardless of the burning flame, MTN has played a smart game through handling the entire process with a huge degree of calmness, and tolerance.
In bid to amicably negotiate with the State and reduce on the levels of suspicion, the management decided to appoint a Ugandan engineer Mr. Gordian Kyomukama to spearhead the team and its operations something president Museveni has always desired for years.
"We are understandably concerned about these developments and are engaging with the authorities to seek understanding that would lead us to resolve this matter," the telecom giant posted on its official Twitter handle this morning. It added that MTN Uganda is fully committed to respecting and operating within the laws of the country.
Who is Mr. Gordon Kyomukama?
Born in Kabale town to Gabriel and Elena Kibandama, Kyomukama's strength from an early age was his brilliance, where he was always one of those students who got the highest imaginable marks in class. He attended Kigezi Primary School, and thereafter St. Mary's College Kisubi for both for 'O' and 'A' levels. He joined Makerere University where he graduated with a Bachelor's Degree in Electrical Engineering, before enrolling for advanced courses in Telecommunications Engineering in Malaysia and Germany.
With the attained qualifications, Kyomukama got his first job at Uganda Telecom (UTL), but it was short-lived as he joined Celtel (now Airtel) in the early 2000s as an engineer. After proving his worth in Celtel, MTN Uganda tapped him and it's where he has been since then.
However, MTN has always expatriated him to different African nations like Liberia and Ivory Coast. It was only last year when he was recalled back home and appointed Chief Technology Officer.