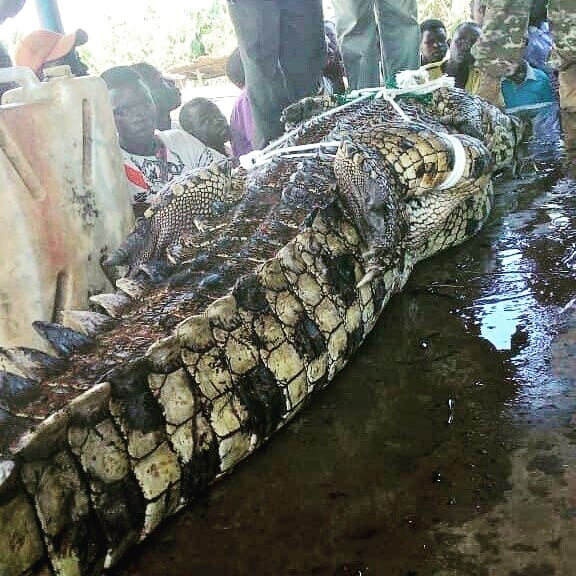 They Uganda Wildlife Authority team has rescued residents from dancer.
This follows the Murchison Falls National Park problem animal management team that captured a Nile crocodile from Ninga village Nakasongola.
The crocodile is approximately 3.8 metres long and weighs about 700kg and had become a huge threat to the community.
It will be relocated to a new home in Karuma.
Relatedly in Toro Semuliki Wildlife Reserve, a huge python was captured from Kanyasi barracks and will be relocated deep in the reserve for safety.