Former high Ranking Zimbabwe Minister of Education Jonathan Moyo has blasted Emmerson Munngagwa's government over failure to run the state.
With the message raised from a folk tale picture of monkeys attempting to drive a car on his twitter handle, Prof. Moyo noted that Monkeys might have succeeded in the taking over the car from its owners, but they failed to drive it.
This message was echoed to the current government that is embattled with the failure to handle the economic crisis in the country.
Though amongst the issues highlighted while overpowering president emeritus Robert Mugabe, leaders like Gen. Constantino Guveya Dominic Nyikadzino Chiwenga was revamping the country's economy, its unfortunate that the economic has instead worsened something that has led to endless protests in Zimbabwe's Capital Harare and other towns.
These Protests began in Zimbabwe on 14 January 2019 following a 130% increase in the price of fuel imposed by the government of Emmerson Mnangagwa. Thousands of Zimbabweans protested against the price increase, along with increasing levels of poverty, the poor state of the economy, and declining standards of living.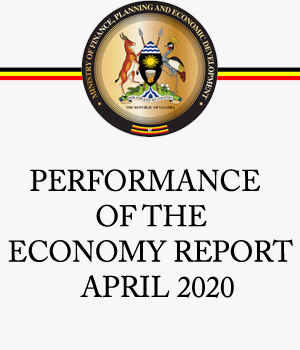 Yesterday, Exiled Former Cabinet Minister Professor Jonathan Moyo predicted that ZANU PF will become extinct by 2028 because of the characters who are the helm of the party.

"Zanu PF will be dead by 2028. Dead as in dodo." Moyo said." Look at the Zanu PF presidium, I know there's nothing much to see there, but take a closer look at its politburo and central committee, who are the 2028 Zanu PF reformers and what's their ideology? ZanuPF is going down like a dodo."

A dodo is an extinct flightless bird that was endemic to the island of Mauritius, east of Madagascar in the Indian Ocean.

Prof. Moyo is who is credited for uttering a statement that to reform ZANU PF one has to be inside of it on Monday said, "It's now split or replace (read destroy). Reform is impossible! Actually my earlier take was that PF-Zapu shouldn't have united with Zanu-PF to form an old new party called Zanu(PF).
Zimbabwe would have been a better country with the then two liberation movements regularly competing for power at the polls. We know what killed that prospect."

For years Prof. Moyo was accused of saying he wanted to destroy ZANU PF from within but in 2015 he took it upon himself to correct the misconception.
Who is Janathan Moyo?
Jonathan Nathaniel Mlevu Moyo was born 12 January 1957 and is a Zimbabwean politician who served in the government of Zimbabwe as Minister of Higher Education from 2015 to 2017. He was previously Minister of Information and Publicity from 2000 to 2005 and again from 2013 to 2015.
He was elected to the House of Assembly of Zimbabwe as an independent candidate in 2005 and 2008. He is considered the core architect of the AIPPA and POSA restrictive legislation.