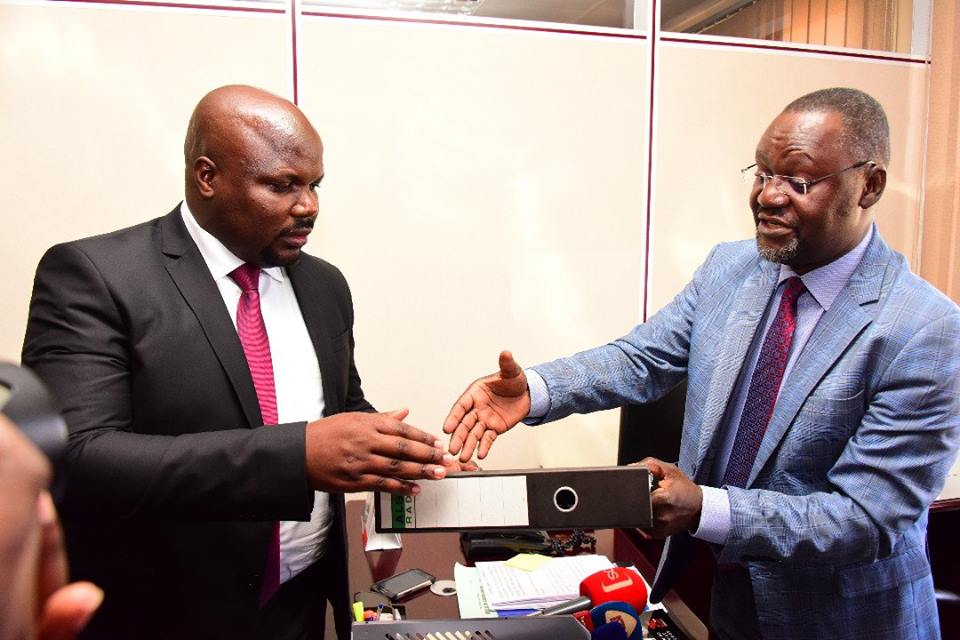 Bugweri County MP Abdu Katuntu has officially handed over the office of chairperson of Parliament's committee on Commissions, Statutory Authorities and State Enterprises (COSASE) to Kawempe South MP Mubarak Munyagwa.
Speaking to the Media Munyagwa said that Ugandans should focus on what he is going to do than comparing him with his predecessor who is a very intelligent person.
"The public and the media should desist from comparing Hon. Abdu Katuntu and I, because we are two different individuals with totally different capacities," Munyagwa noted.
Katuntu said he shall always be available for any consolation and any technical support for the good of the country.
Katuntu asked Munyagwa to deal with backlog and focus on institutions with huge budgets to get value for money.