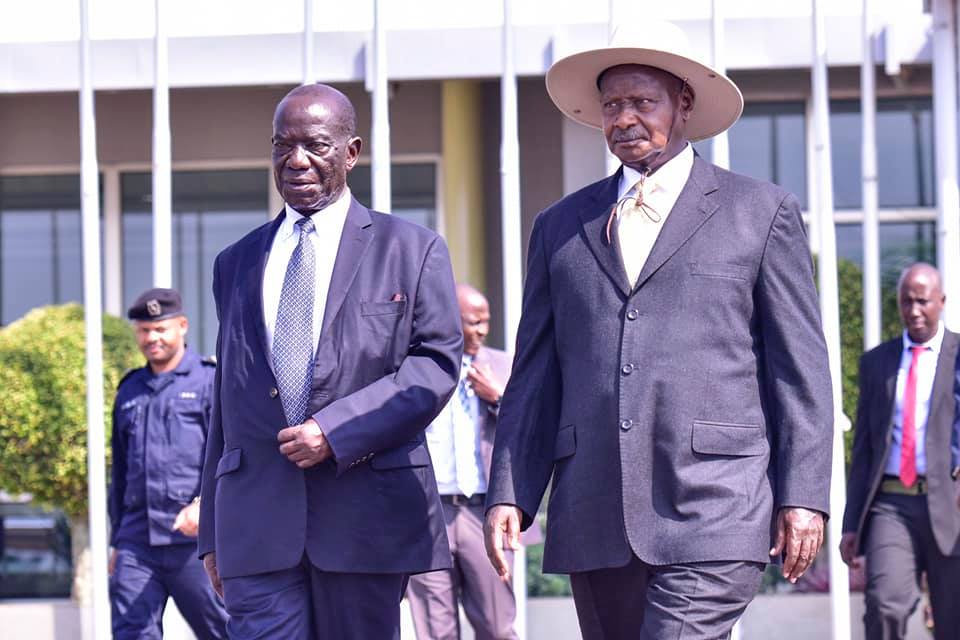 State House has come out to clear the air about allegations of the impeachment of Vice President Edward Ssekandi from the position he has held for close to 8 years.
According to the Presidential press Secretary Don Wanyama, the information circulating on social media is false and misleading.
He says the Bukoto central lawmaker is still Vice President and he as not yet issued any statement regarding reshuffles.
The social media text that hit rounds last night alleges that that President Museveni has named a new vice president and appointed Edward Kiwanuka Ssekandi as a special presidential advisor on Buganda affairs.
It adds that Mr. Museveni had dropped Ssekandi and appointed Mr Apollo Nelson Makubuya, the former 3rd deputy prime minister of Buganda kingdom, as the new vice president.