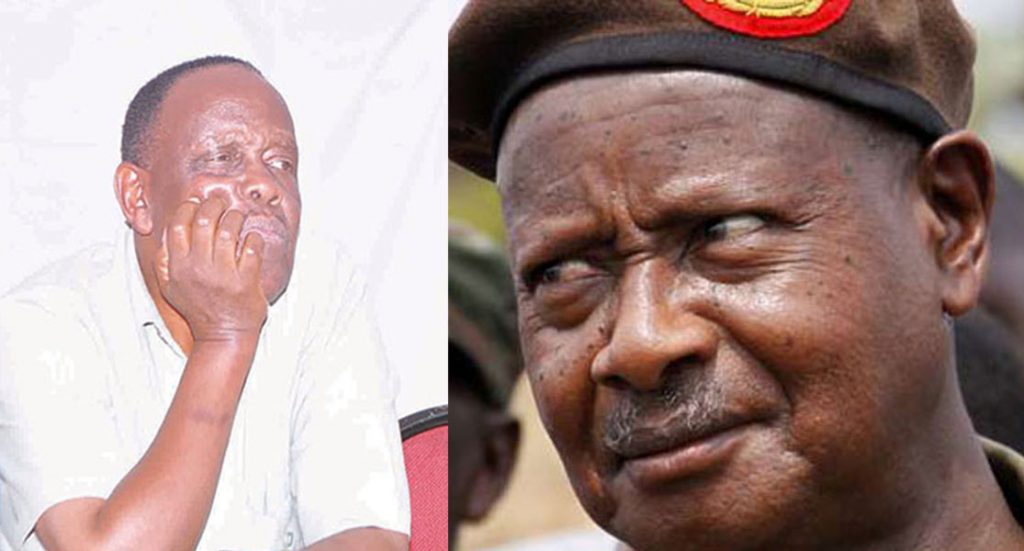 The Uganda Police Force has acknowledged confessions from its Sister Security Agency, the UPDF over the manner in which our officer, Sgt Namaganda Esther was treated by its officers while on official duty.
The incident that was captured on video, started when the driver of motor vehicle reg. no. 18CDMI who was heading from Kampala – Mukono, wrongfully made a U-turn in the middle of the road at Seeta junction; and was stopped by the traffic officer. This prompted, two body guards to the Ugandan Ambassador to Burundi, Major General (rtd) Matayo Kyaligonza, to jump out of the car and angrily confront our officer, including assault after she attempted to stop them from making the U-turn.
Speaking to the media at the Police Headquarters in Naguru, the force's mouthpiece Fred Enanga said that they strongly condemn such acts of brutality upon their officers, and do further congratulate our officer on the degree of patience and restraint exhibited.
"We are observing her treatment and speedy recovery from the injuries and trauma suffered from the incident. This is one example of the risks all police officers face as they work to protect the citizens they serve." Enanga noted.
He added that Major General (rtd) Matayo Kyaligonza will not go unpunished since the matter has already been forwarded to the responsible offices to handle.
"As a matter of protocol, the team will through the police leadership cause for the summoning of H.E. The Ambassador Major General (rtd) Matayo Kyaligonza, through the Ministry of Internal Affairs to the Ministry of Foreign Affairs on probable charges of assault and wrongful obstruction of an officer on duty." Enanga noted.

It should be noted that last evening, Maj. Gen. Kyaligonza's body guards RA/221607 L/CPL Bushindiki Peter and RA/230927 Pte Okurut John Robert were arrested over the same incident as investigation into the matter continues.
He has however also revealed that the Police has created two task teams to pursue the matter, which include; the KMP Traffic Commander who will investigate the conduct of the driver, for inconsiderate use of the road; and another team under the CID Commander KMP to investigate the changes of assault and wilful obstruction of an officer on official duty. 
"The team is also investigating an additional complaint of assault from a UBC Journalist, Peter Otai, who was allegedly assaulted while capturing the incident on video. The task teams will jointly coordinate with the Chieftaincy of Military Intelligence and obtain statements from the two body guards, already in military custody namely: RA/221607 L/CPL Bushindiki Peter and RA/230927 Pte Okurut John Robert." He added.
The public must know that the military charge against them has criminal consequences, reason why we are working with the CMI to bridge the gap and explore the opportunity of charging the suspects on both criminal charges and court martial, over the same behaviour.