Aruu County MP Odonga Otto has said that the Inspector of Government (IGG) Irene Mulyagonja is so hopeless to the extent that the Inspectorate is more interested in investigating the COSASE MPs and not the Bank of Uganda 'thieves' who caused a huge financial loss for fraudulently closing and selling 7 defunct Banks.
This is after it emerged that IGG has ordered the Internal Security Organisation (ISO) to investigate MPs sitting on COSASE over bribery allegations. According to IGG, the complaint alleges that BoU Governor Emmanuel Mutebile 'bribed' Katuntu with Shs400m to enable COSASE carry out a benchmarking exercise with other central banks.
Mulyagonja says that complainant in the report also alleges that COSASE members including Katuntu (Bugweri County), Deputy chair Anita Among (Bukedea District), Elijah Okupa (Kasilo County) and Odonga Otto (Aruu County) are close associates to Sudhir and that they received payment from the Ruparelias "which is suspected to be the real reason they refused to yield leadership of COSASE when its term ended."
However, in response, Odonga Otto has said that IGG is chasing after MPs instead of interesting themselves in the BoU thieves.
"I don't care who is to investigate me; ISO, CMI, IGG, Police, Arrow Boys or Flying Squad. What I care about is how the mafias are seemingly taking over the country that the IGG is now more interested in those investigating the thieves and not the thieves," Odonga Otto said in his tweet.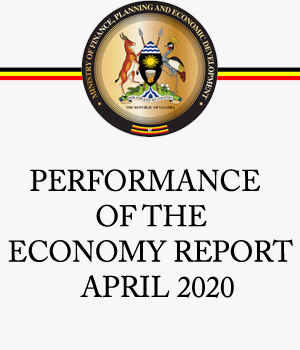 IGG also wants ISO to investigate allegations that Katuntu was one of the debtors of defunct Global Trust Bank at the time when the Bank was closed on July 25, 2012. Katuntu reportedly owned the Bank Shs180m and that he is one of the reasons why the Bank collapsed.

Uganda's corruption perception index has risen since Mulyagonja took over office in 2012. When Mulyagonja joined the IGG's office in April 2012, Uganda was ranked 130th on Transparency International. Under her, Uganda entered the list of the World's top 40 corrupt countries worsening to the 151st position (out of 181 countries) in 2016. In 2018, Uganda was still ranked among the world's top 50 corrupt countries- in the 149th position. No wonder the president has lost faith in her office and has created parallel offices.